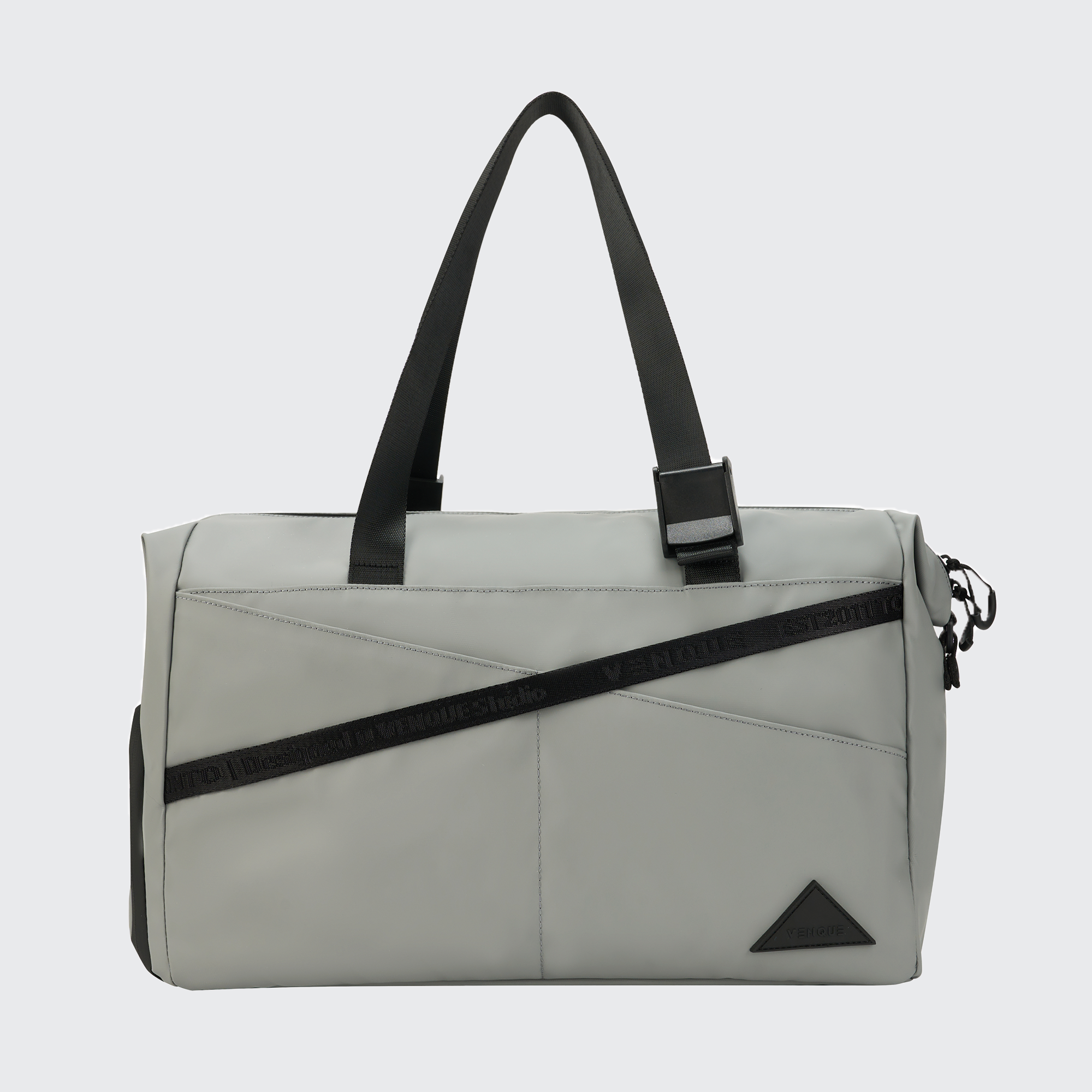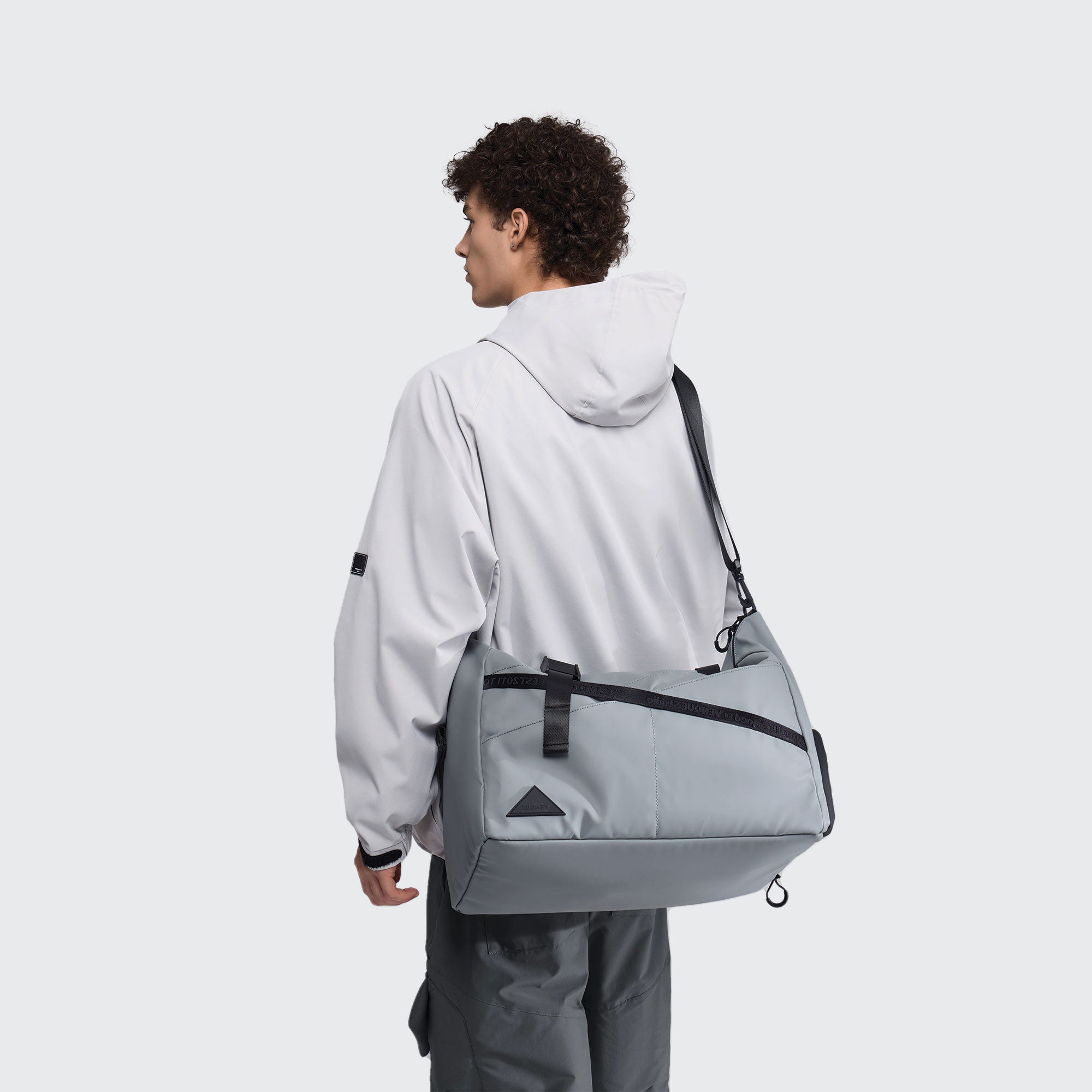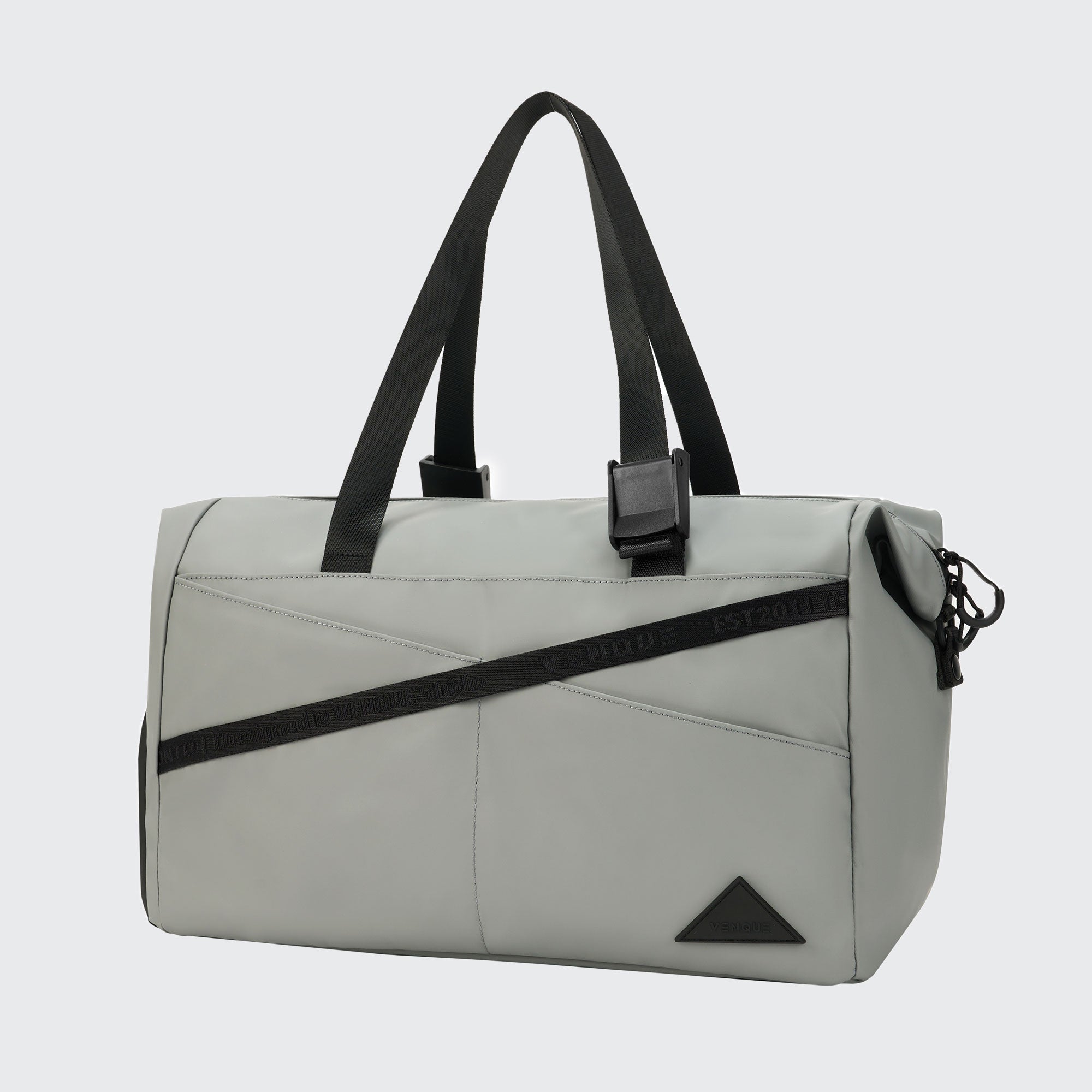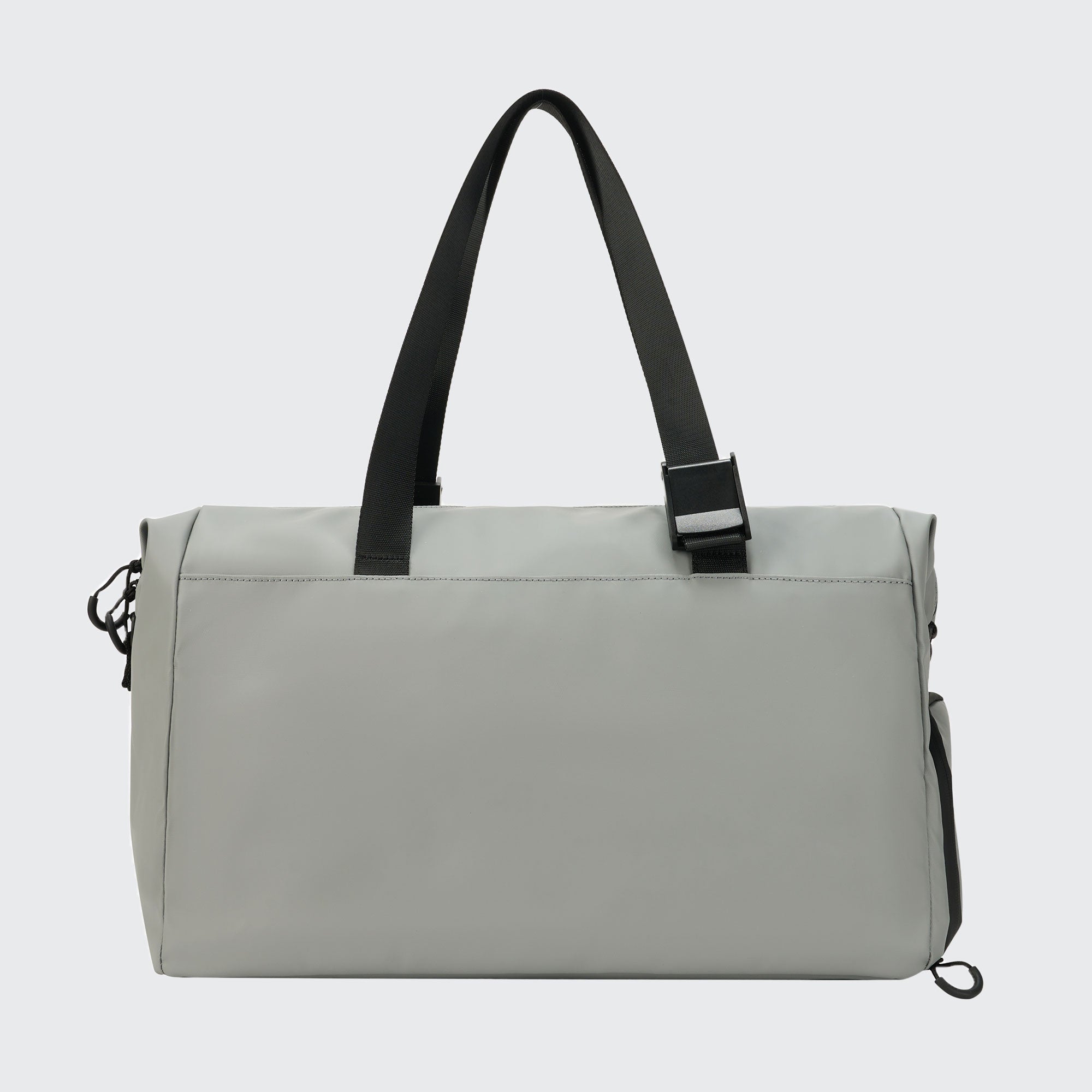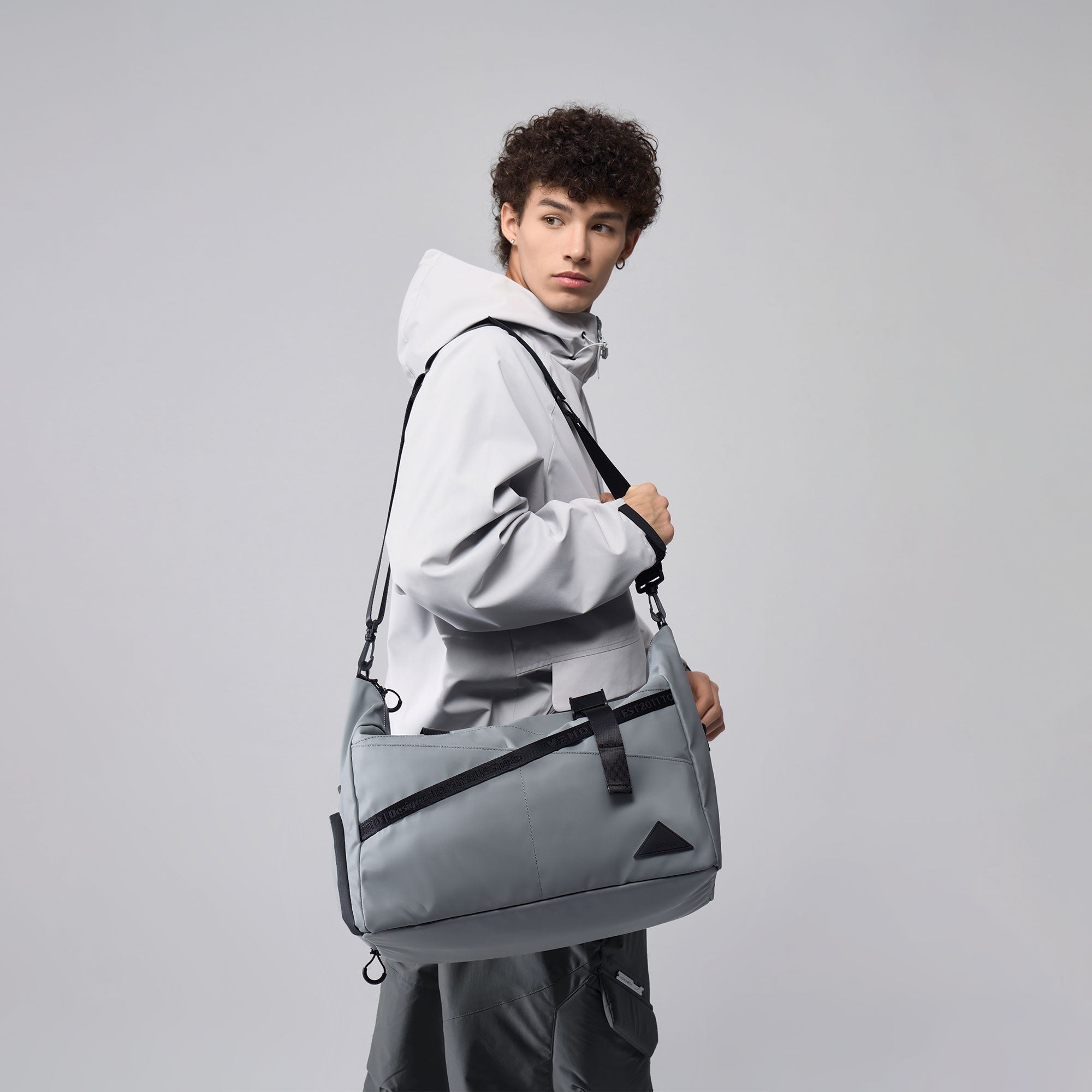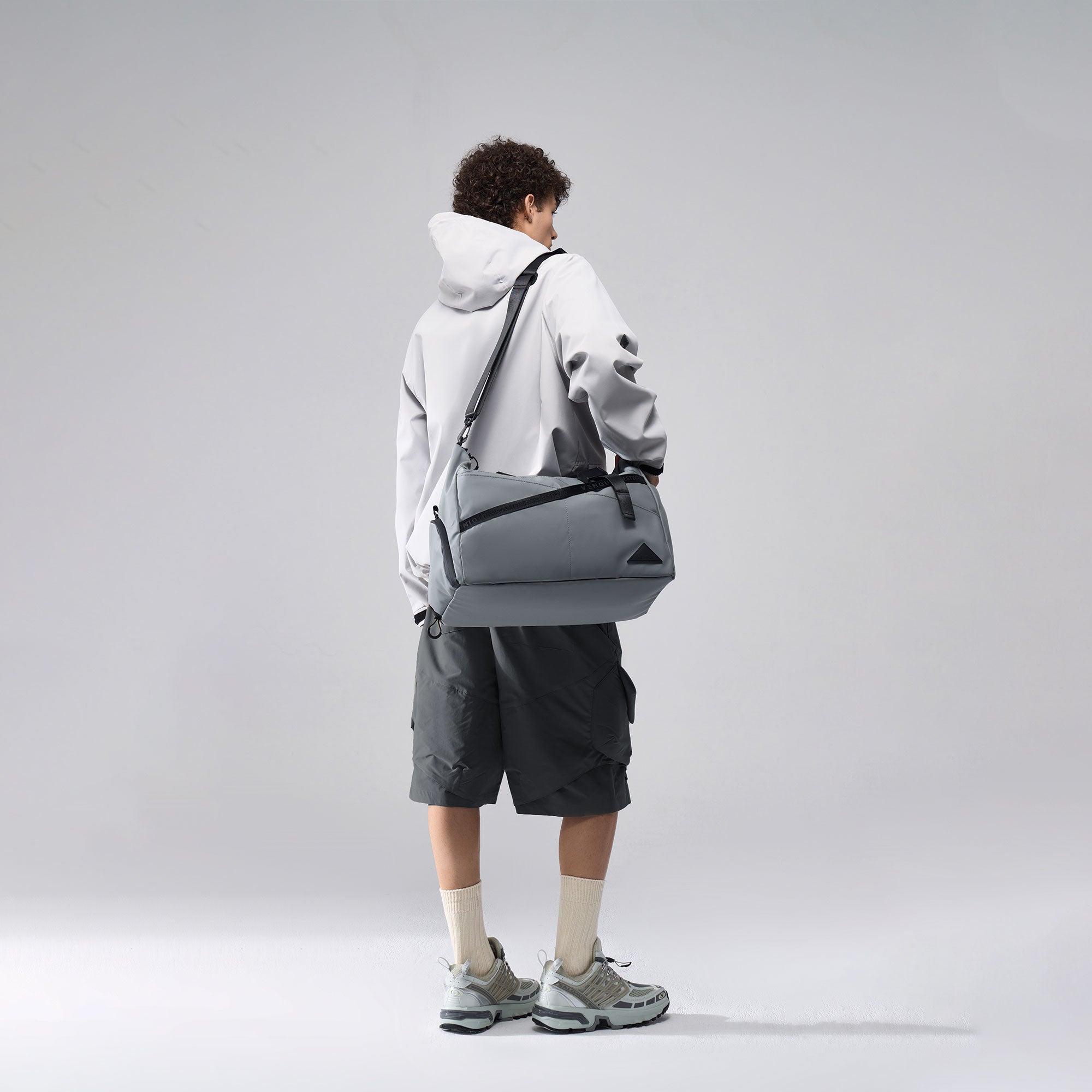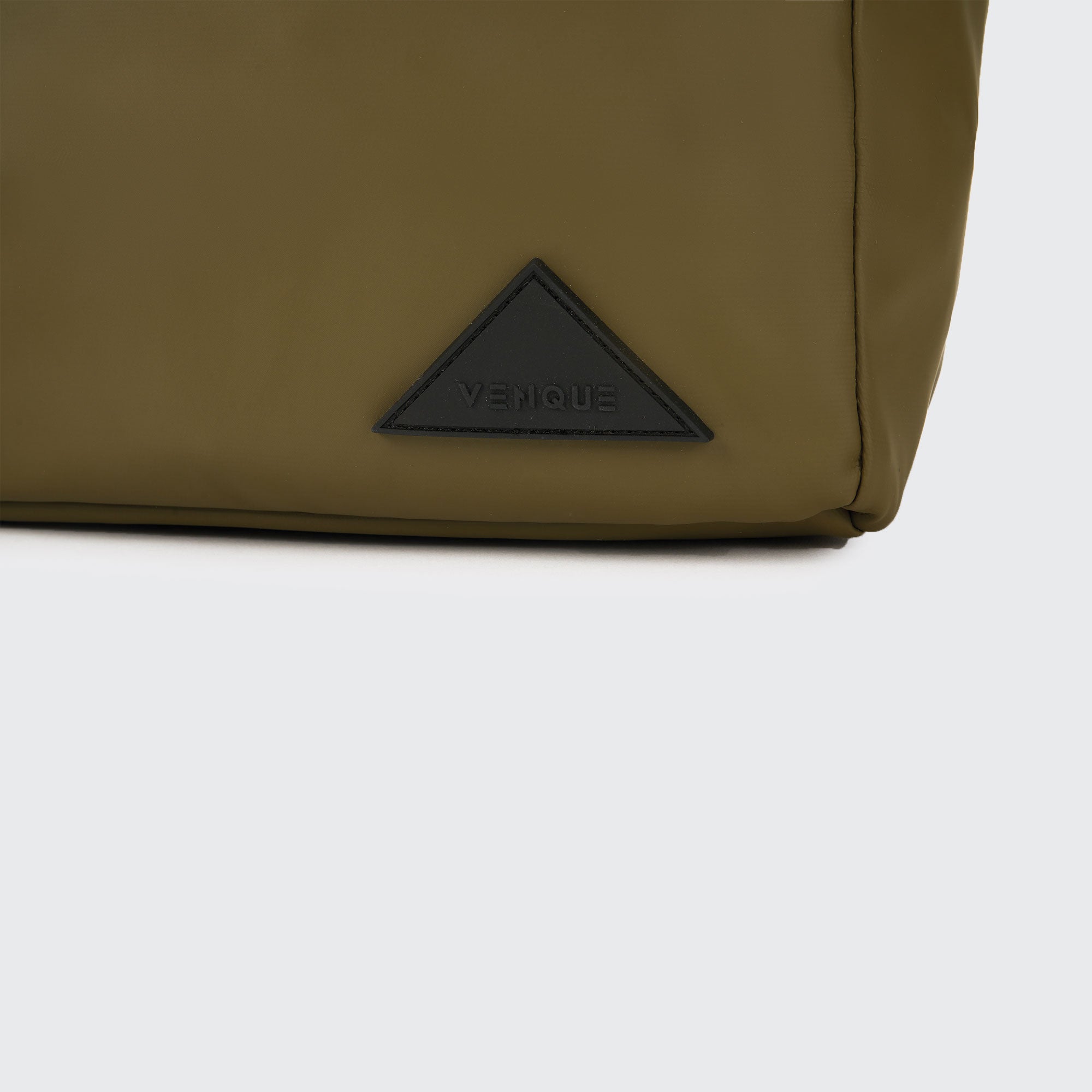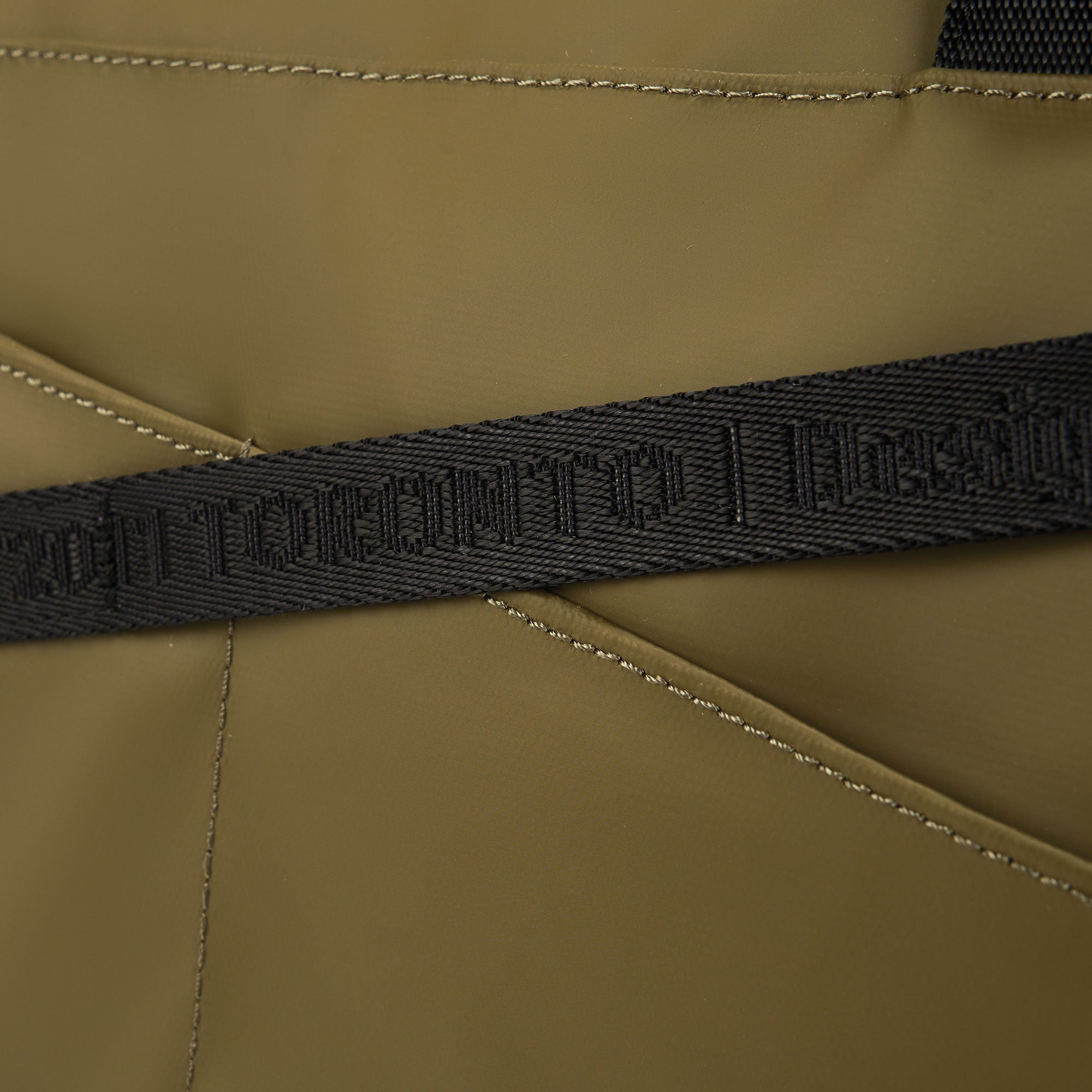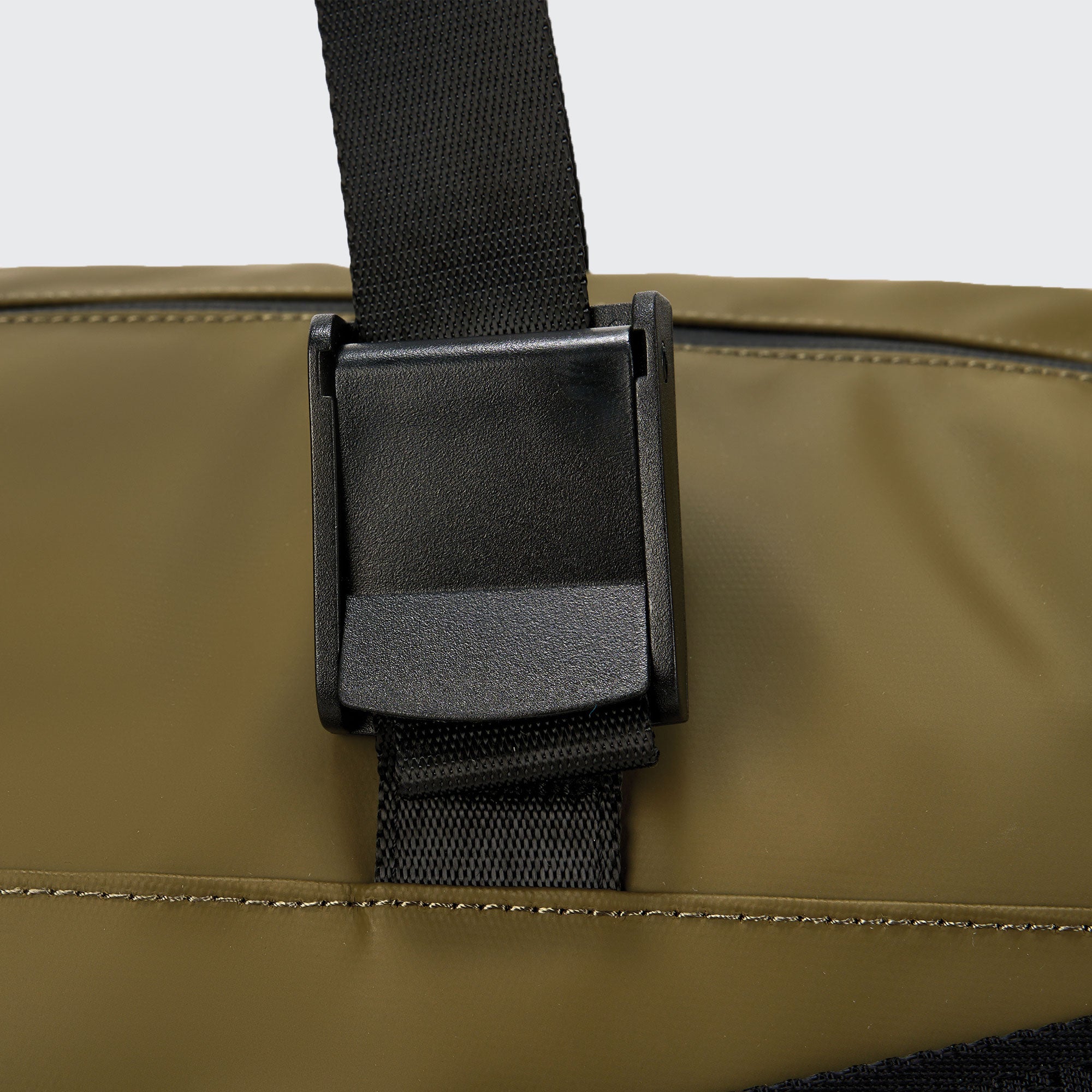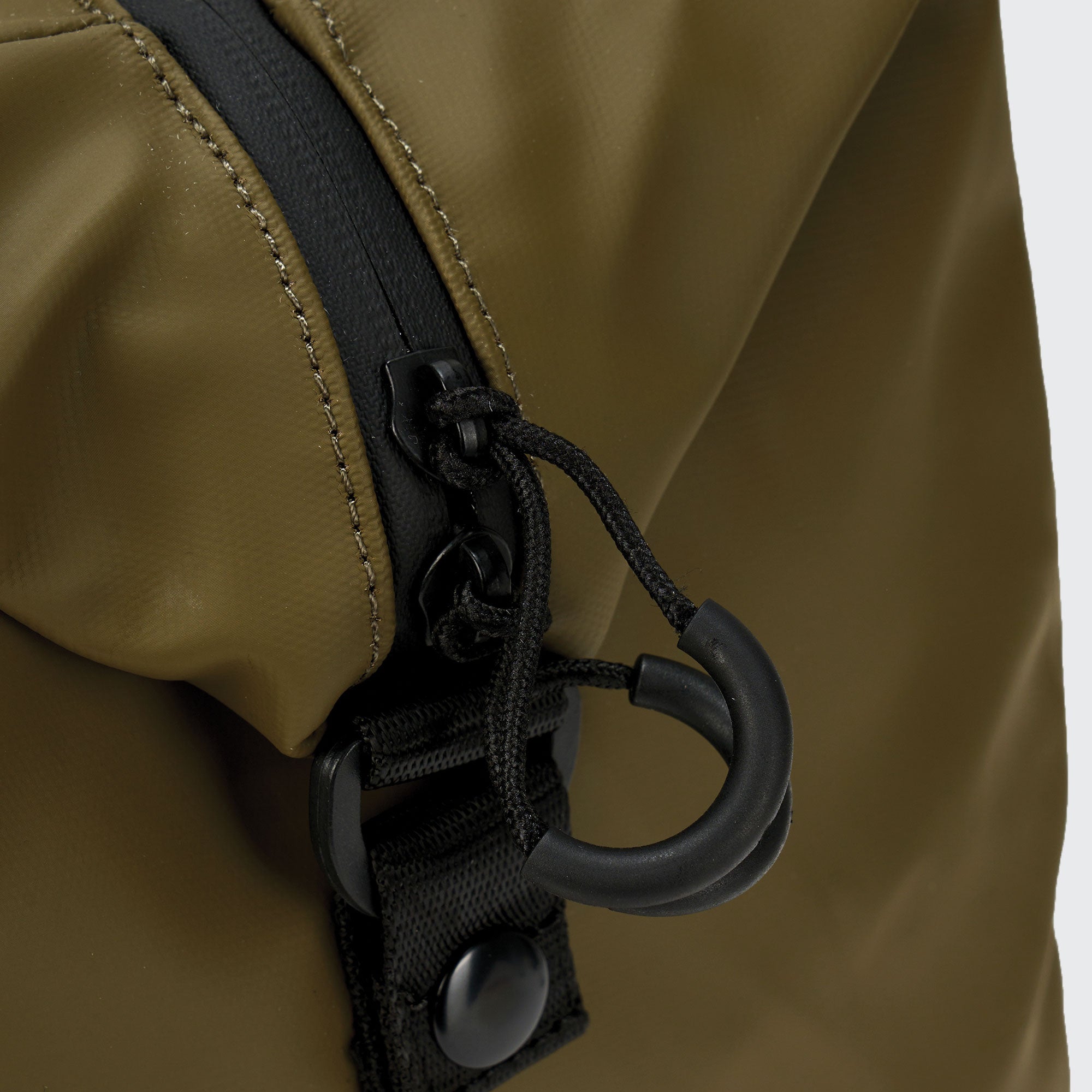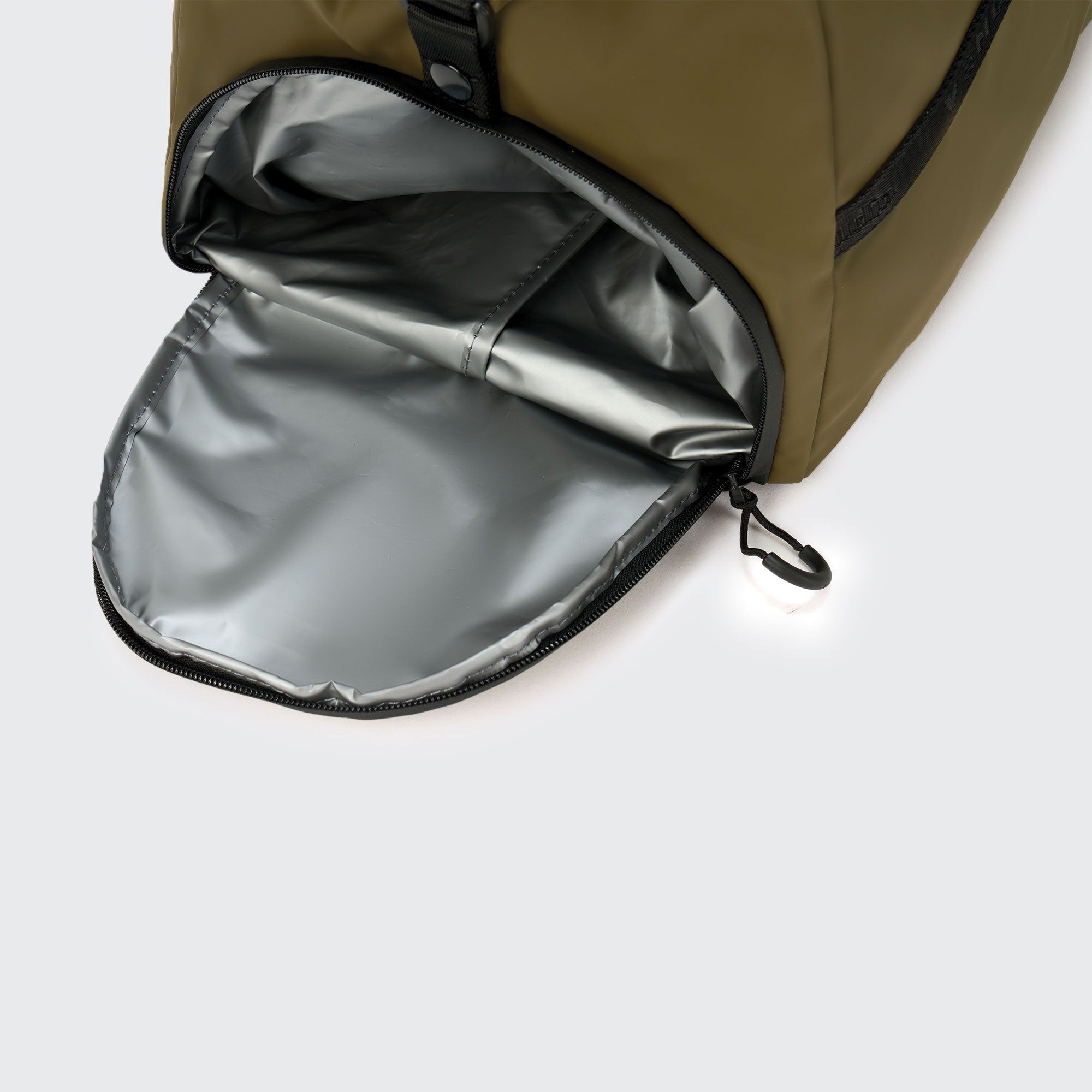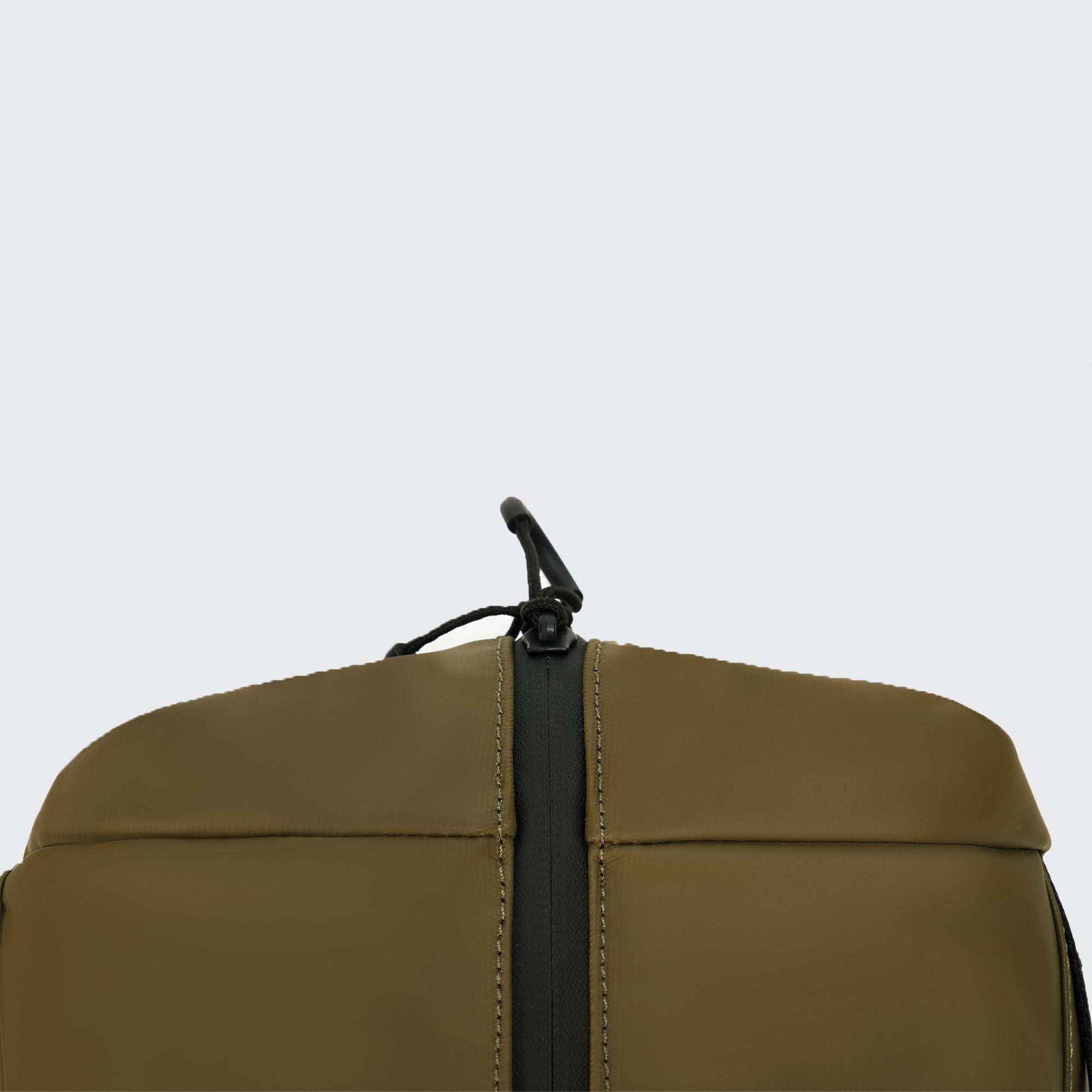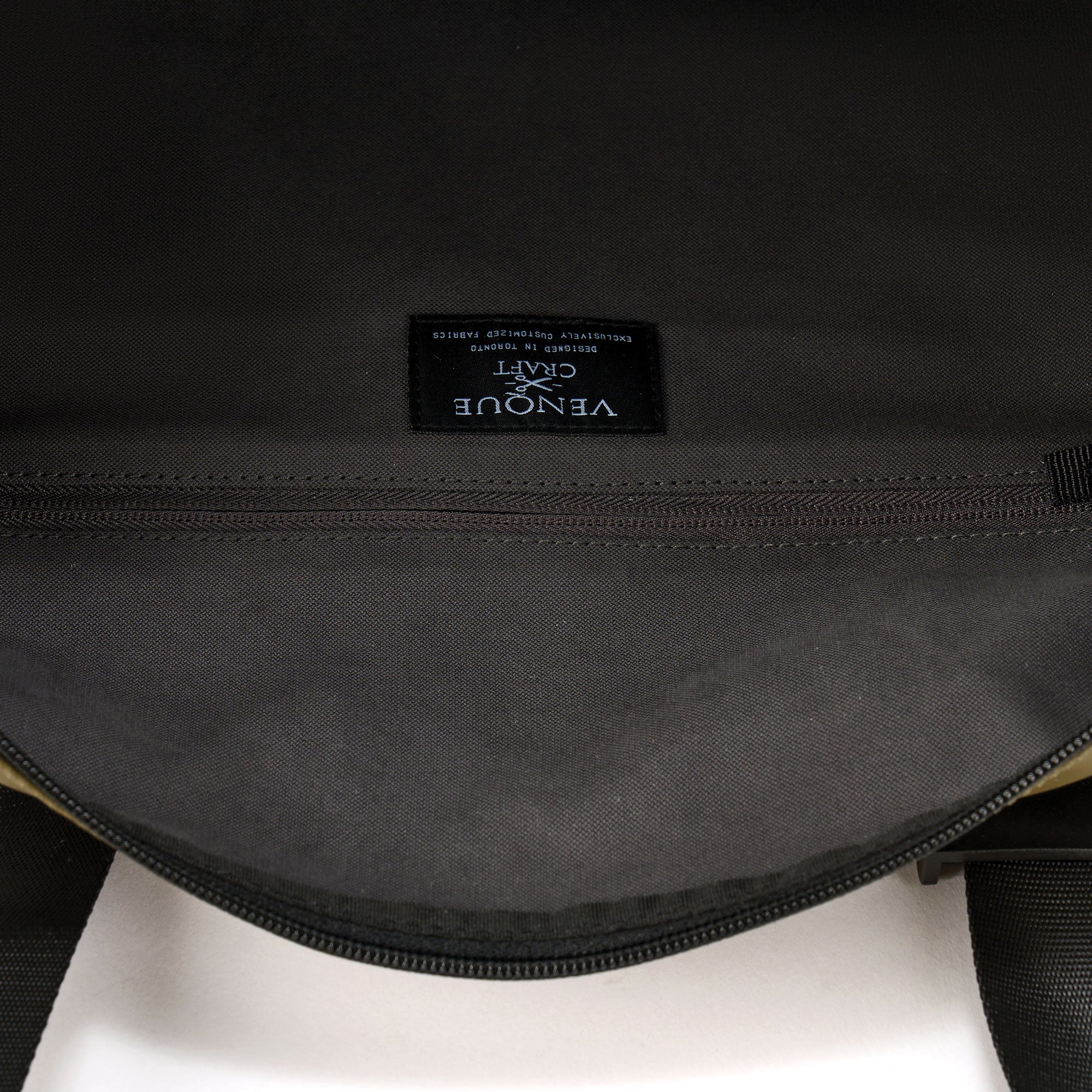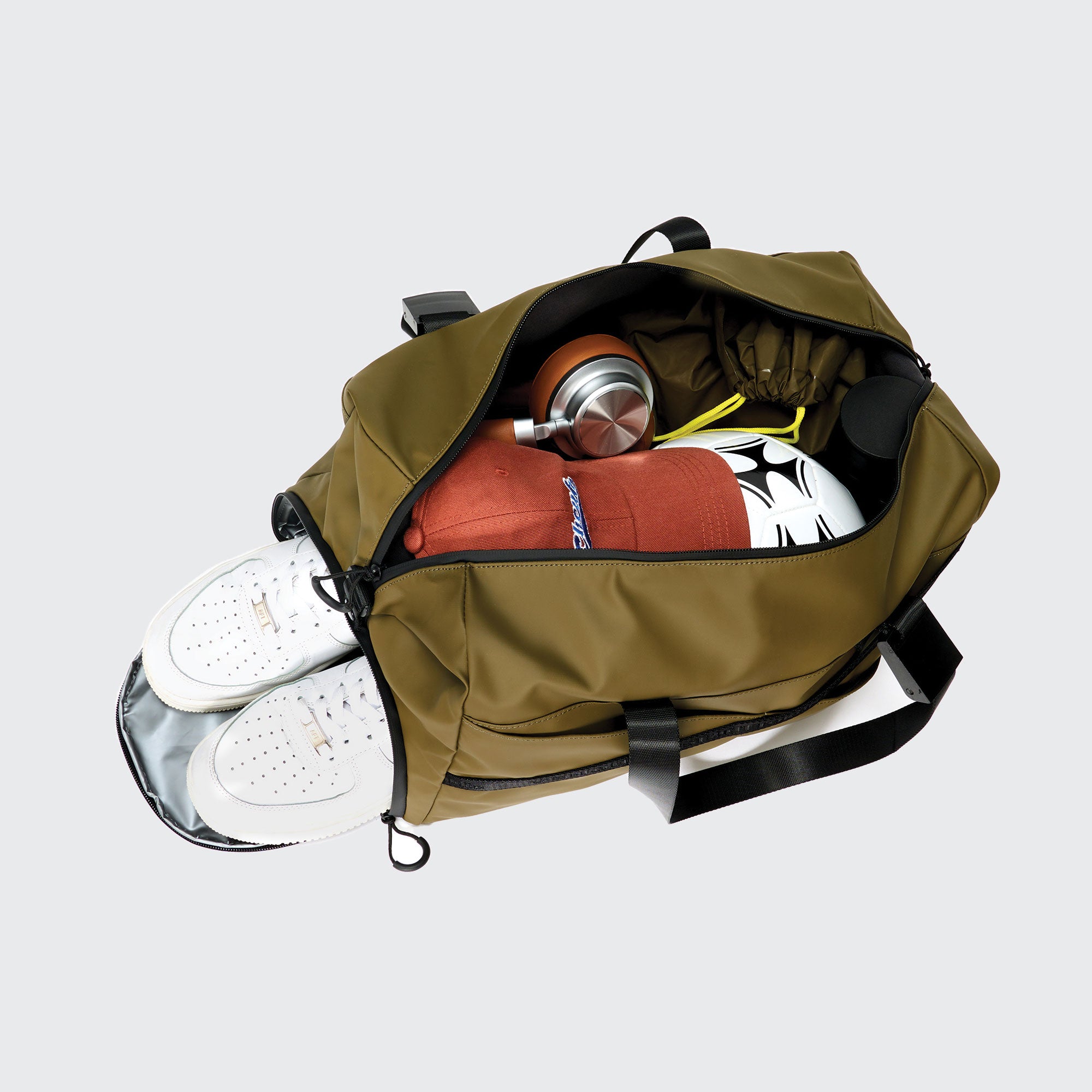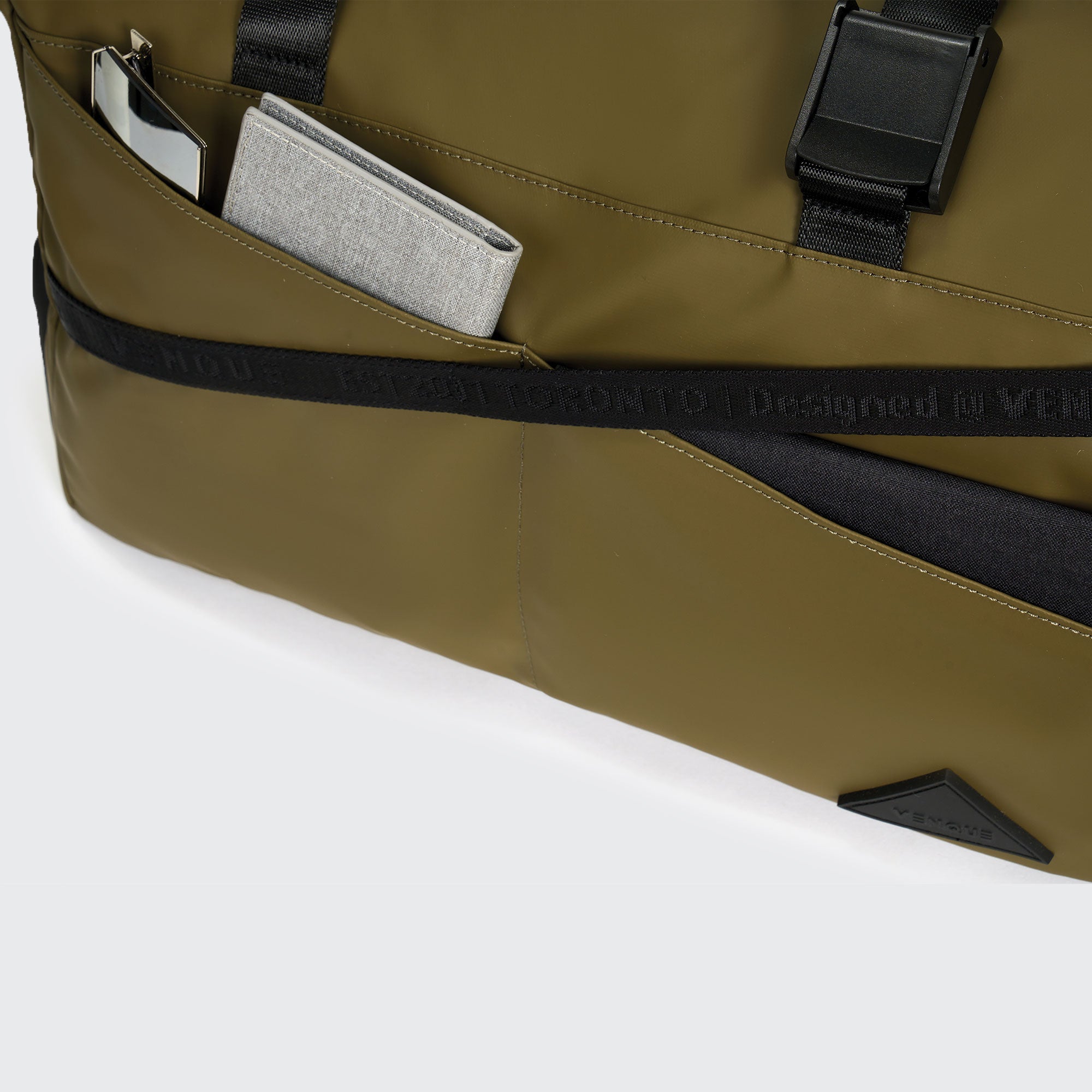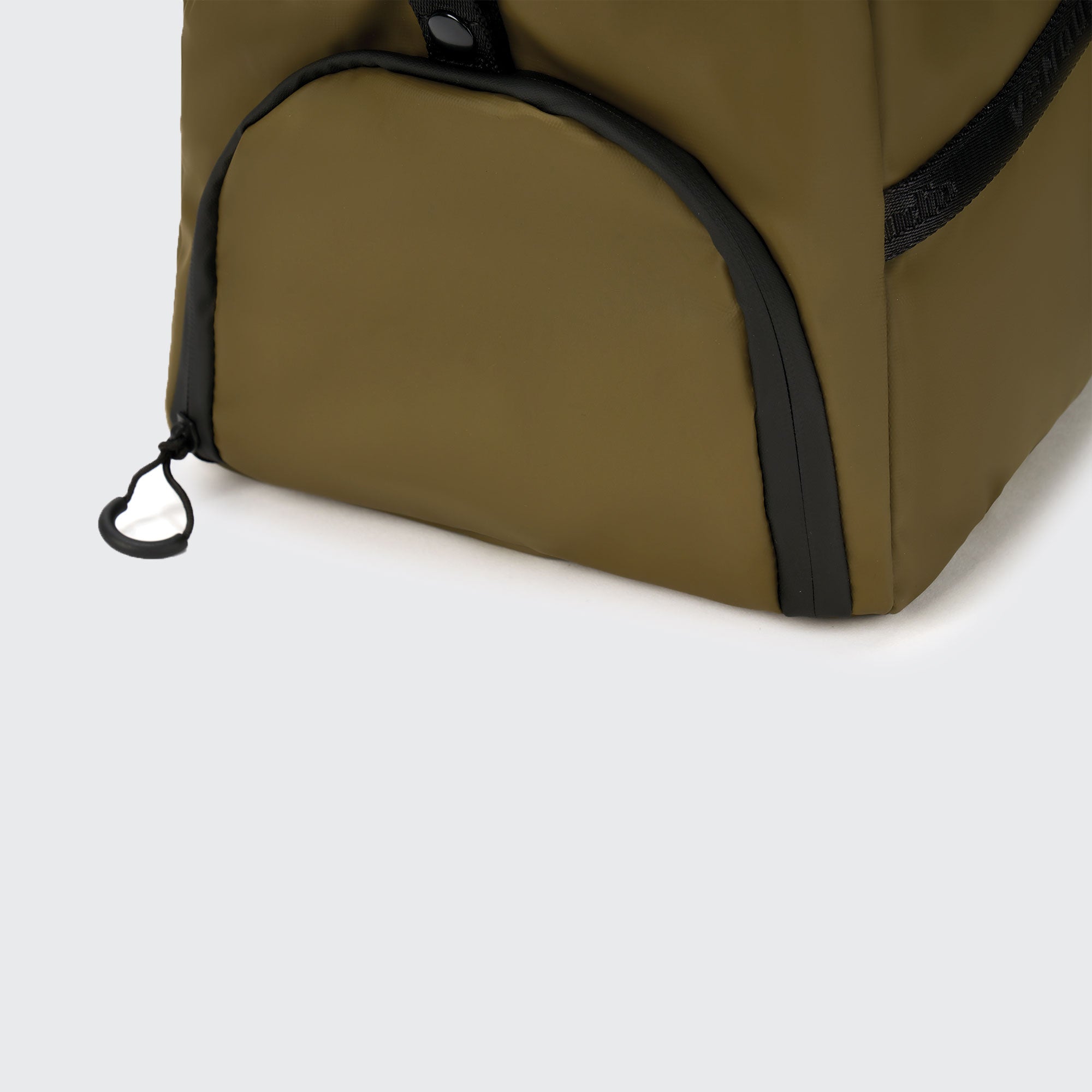 Lightweight G-lab Duffel Neolight Grey
Description
It was designed for your weekend getaway or your work-to-gym hybrid. The G-lab duffel is specifically designed for your everyday items, with a wet pocket 100% water and odor proof for gym kit and slip pockets for work essentials, as well as a main-entry space for anything else you need for the journey. Complete with super comfy padded carry handles and shoulder strap. 
The full-length zipper opens from both ends, creating an ultra-wide opening that lets you access everything, without rummaging. The quick-access pocket on the front keeps your must-haves, like wallet and keys, sorted at hand, so you don't need to open the main compartment. Despite being lightweight, this bag prioritizes comfort, with an adjustable and breathable padded shoulder strap, and adjustable webbing handles.
Features
• Designed for everyday gym or weekends getaways
• Weatherproof Neolight fabric
• Wet side pocket for gym kit/shoes, 100% waterproof and odor-proof
• Wet side pocket can be fully flatten when not storing
• YKK hardware with rubberized zip pullers
• Adjustable handle length
• External front compartments with slip pockets
• Zipper opens from each end, for ultra-wide, unobstructed access
• Adjustable and detachable shoulder strap
• Internal slip pockets for small items
• Made from sustainably produced fabric
• Covered main zipper to avoid rain infiltrates
Specifications
Height Standard: 340(mm) 34(cm) 13.4"(inch)
Depth Expand: 240(mm) 24(cm) 9.4"(inch)
Length: 420(mm) 42(cm) 16.5"(inch)
Weight: 800(g) 0.80(kg) 1.8(lbs)
Capacity: 35 Litres
Fabrics & Materials
Neolight Fabric
For more information about our Materials
Warranty & Returns
Free economy shipping, flat rate standard shipping.
All of our bags are backed by a 3 years warranty and 100 days return policy.
For shipping info, see our FAQ.
Sustainability
Recycled Materials: This product is made from recycled plastic bottles, diverting waste from landfills and lessening dependency on fossil fuels.Safer For The Environment: This product is dyed with bluesign®-approved dyes, which are safer for dyehouse workers and better for the environment.The water-resistant finish is fluorine-free.
Lightweight G-lab Duffel Neolight Grey
WET SIDE POCKET
Wet side pocket for gym kit/shoes, 100% waterproof and odor-proof. The pocket can be fully flatten when not storing.
SPACIOUS MAIN COMPARTMENT
Fits everyday gym or weekends getaways.
In extend to our innovations, we built our Neolight line of laminate pack fabrics. Neolight perform in the face of varying extreme environmental and physical forces. Remarkably durable with an impressive strength-to-weight ratio and 100% waterproof. Neolight fabrics are designed to perform, no matter what you encounter.
LIGHTWEIGH,DURABLE, AND 100% WATERPROOF
Inspired by military and marine fabrics, Neolight Fabric is dense and rugged, utilizing high-tenacity 6,6 filament yarns that offer enhanced tear and abrasion resistance. densely woven using a 2x2 basket weave (minimum) for ideal strength-to-weight ratio and excellent resistance to abrasion and tearing. Laminated front membrane to reinforce durability and waterproofness. A lightweight taffeta backing provides enhanced stitch-hold.