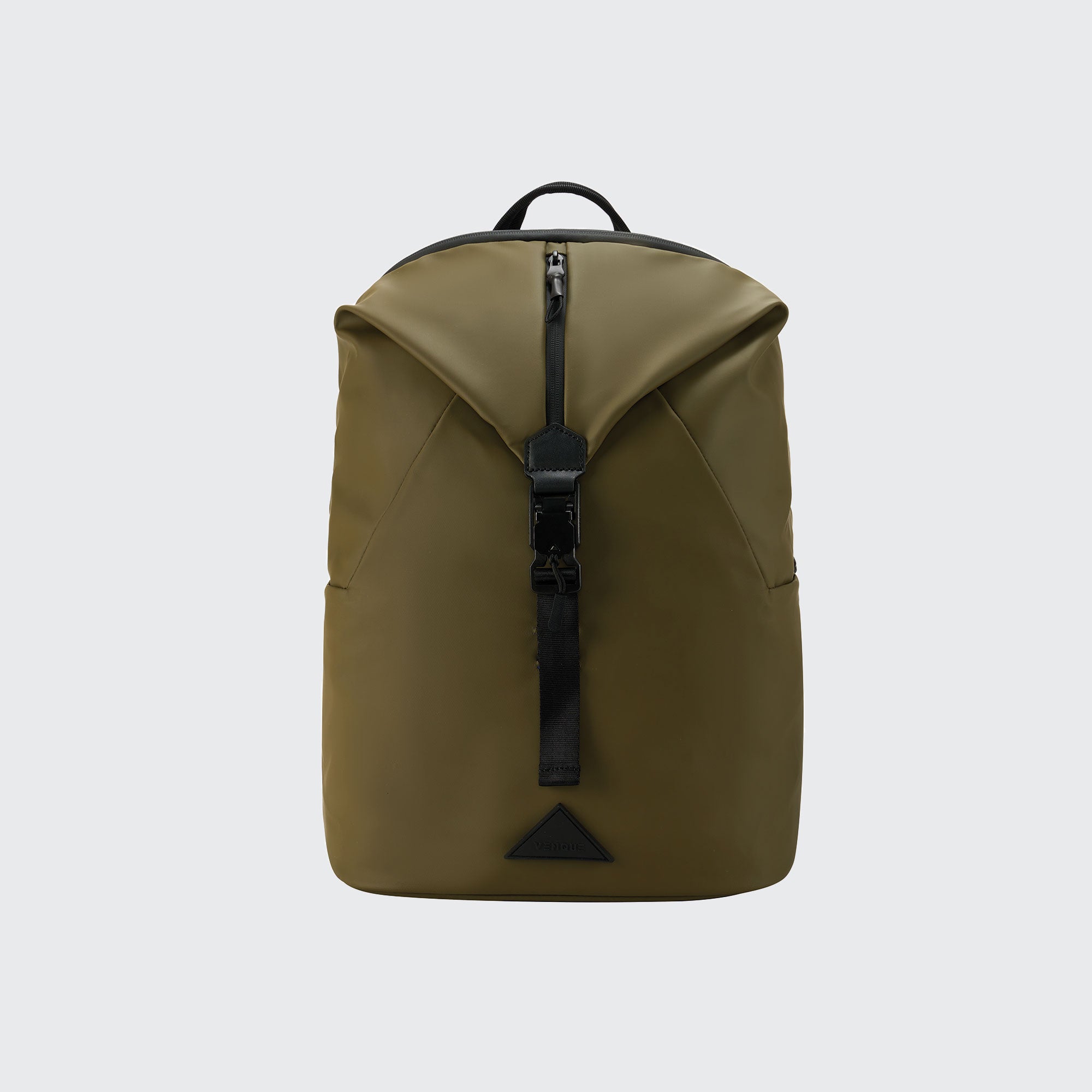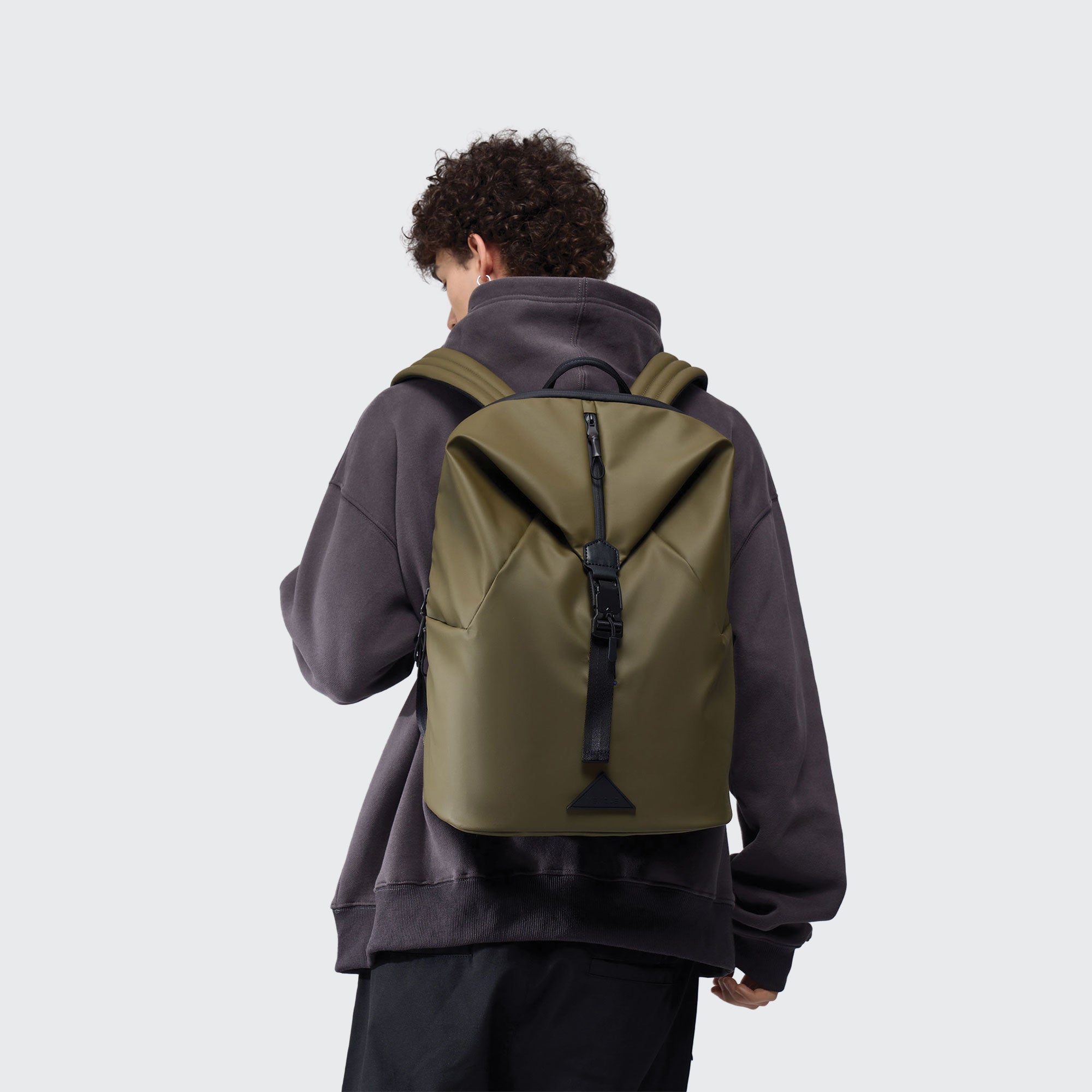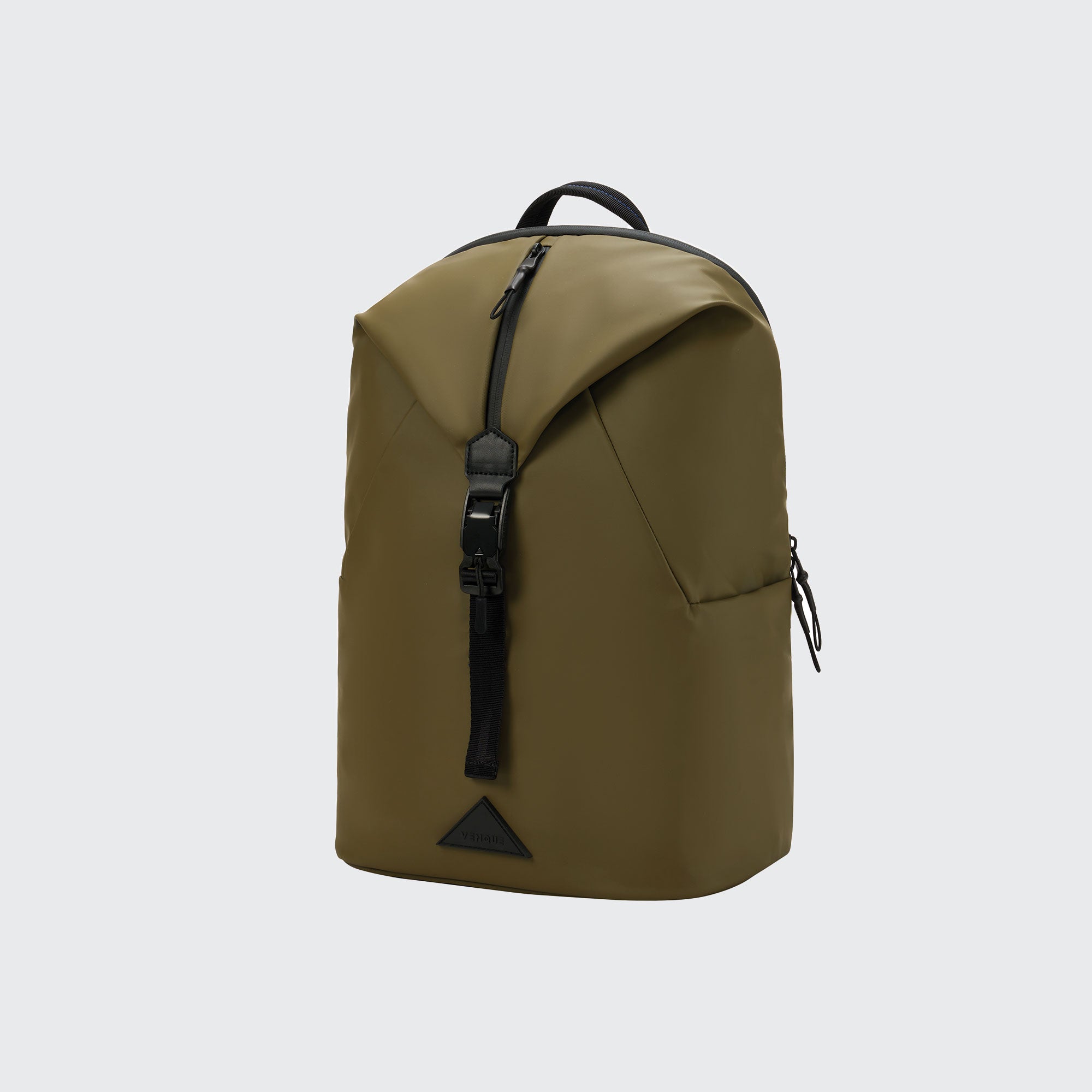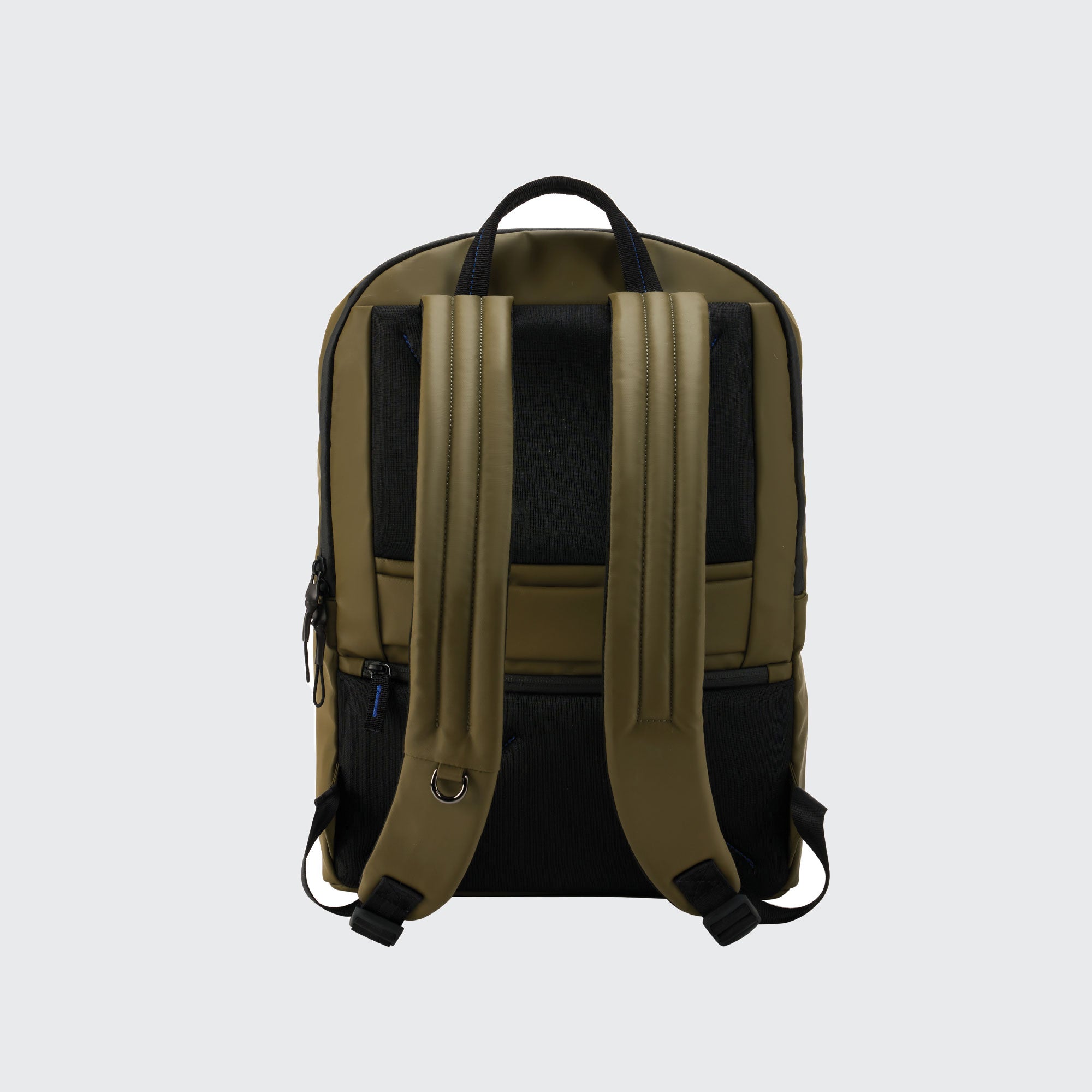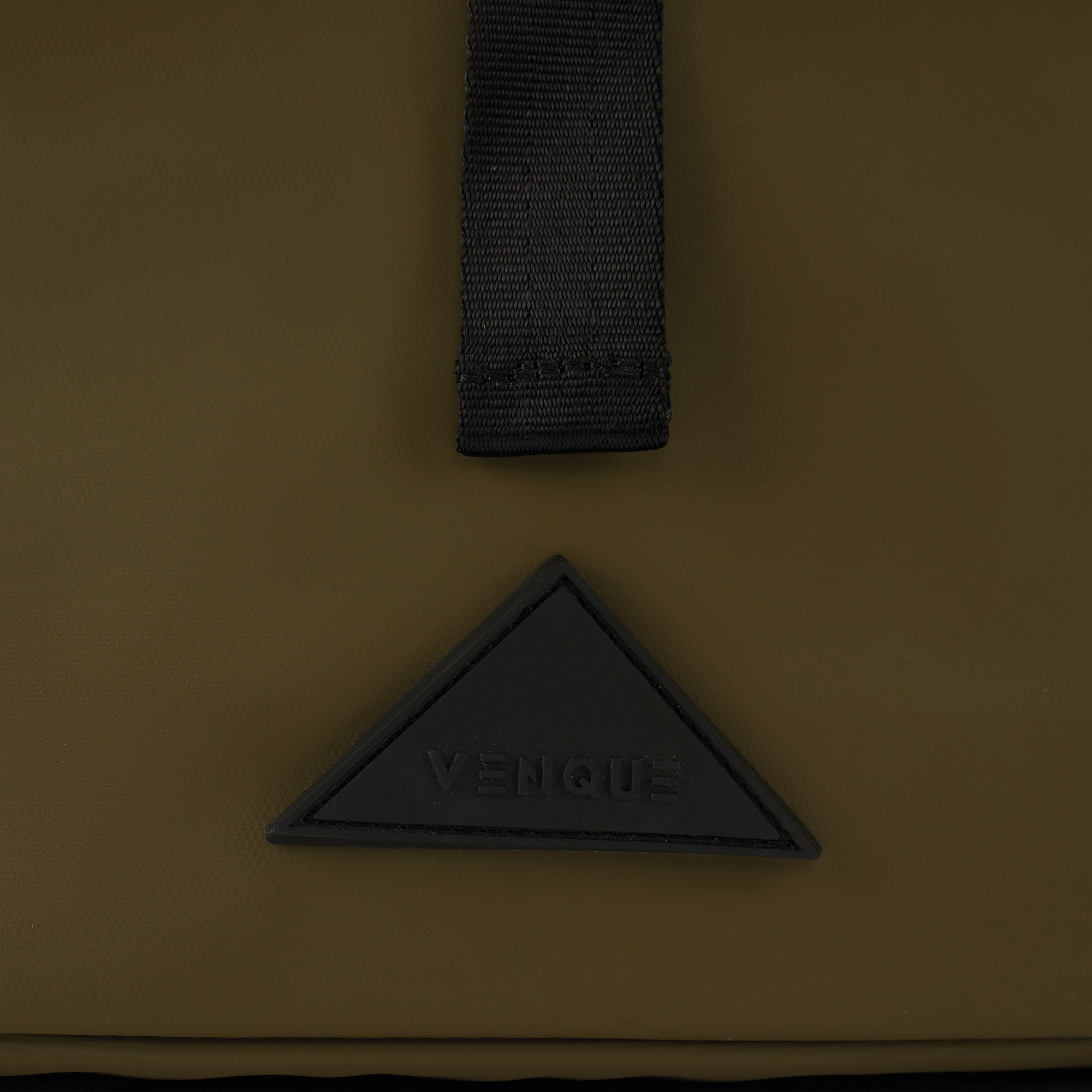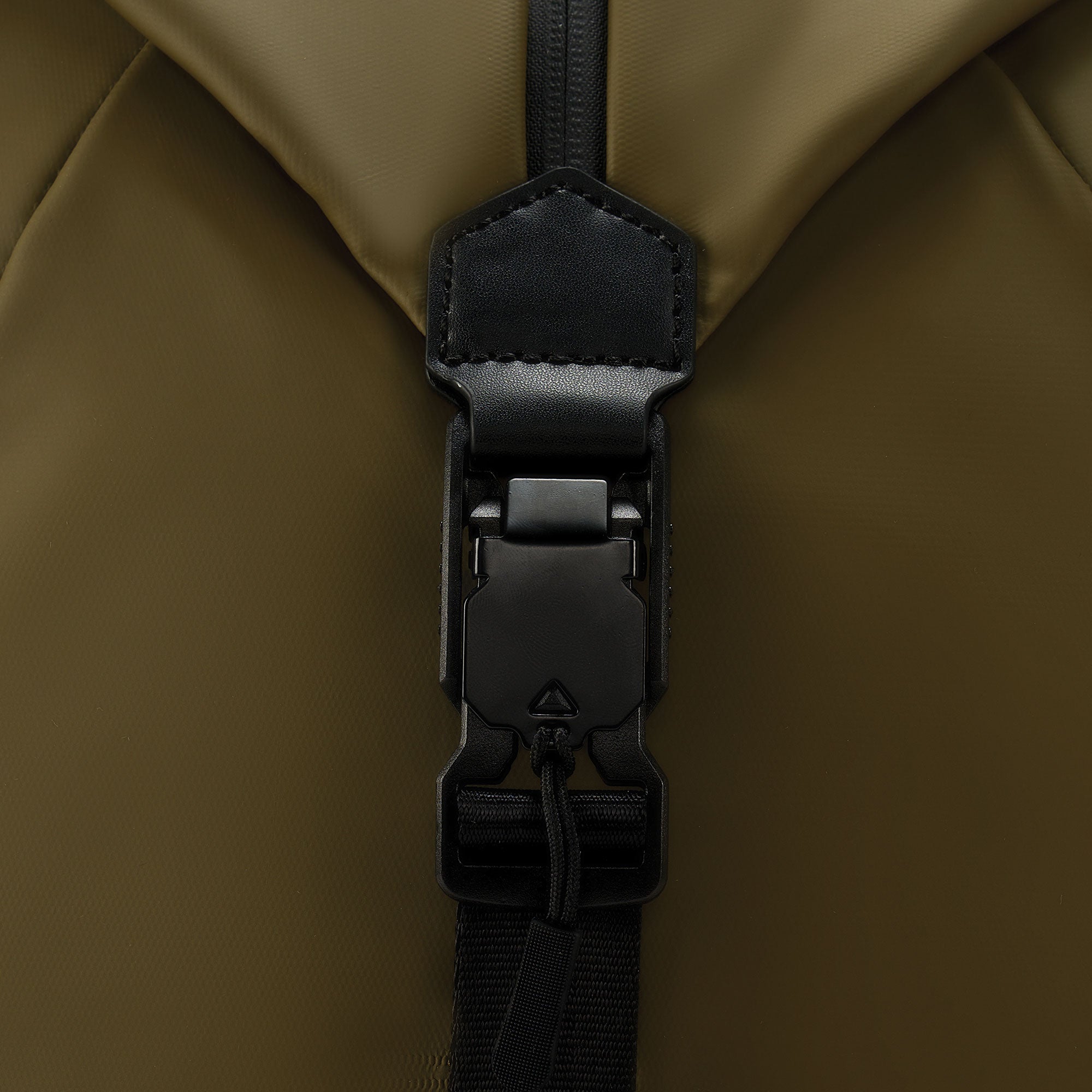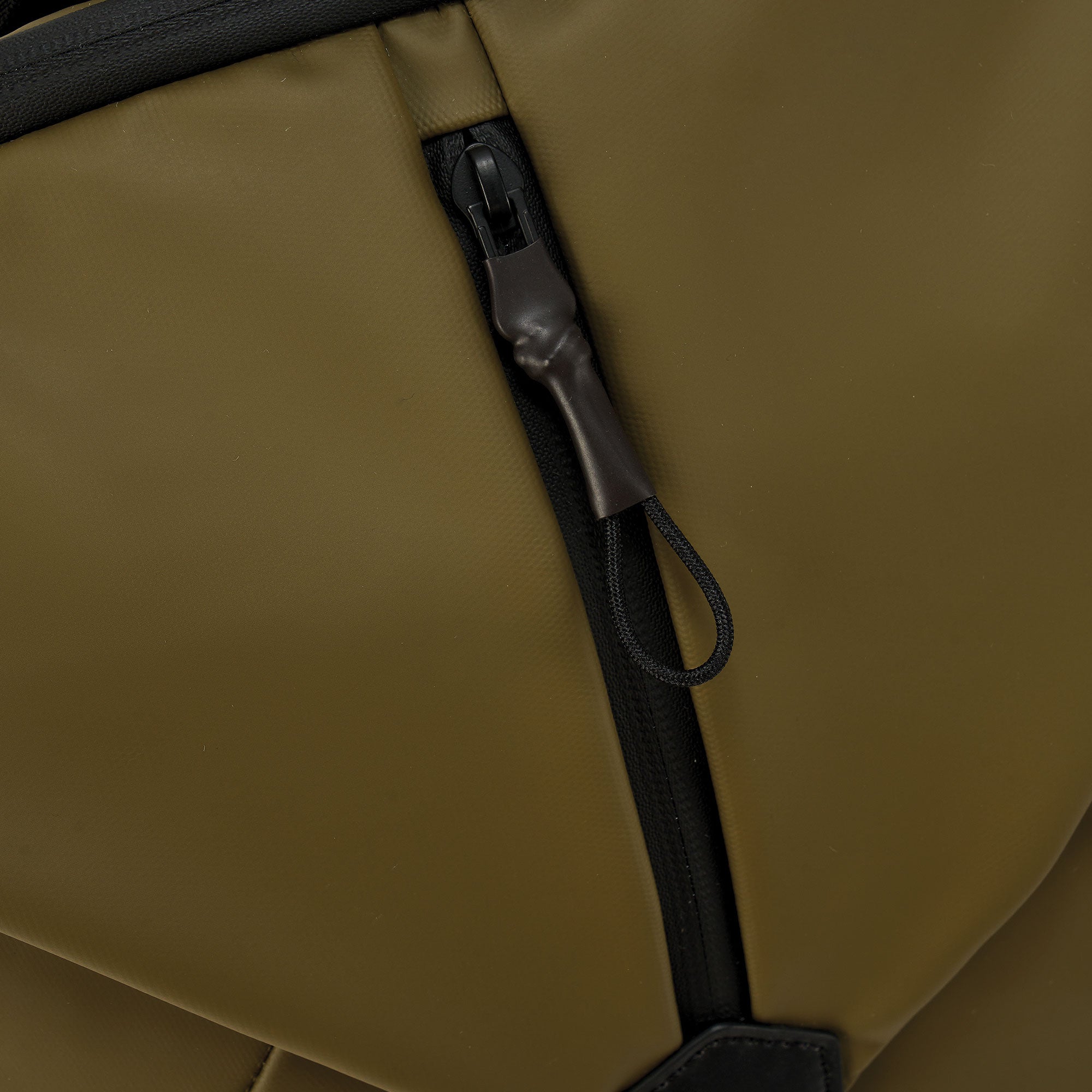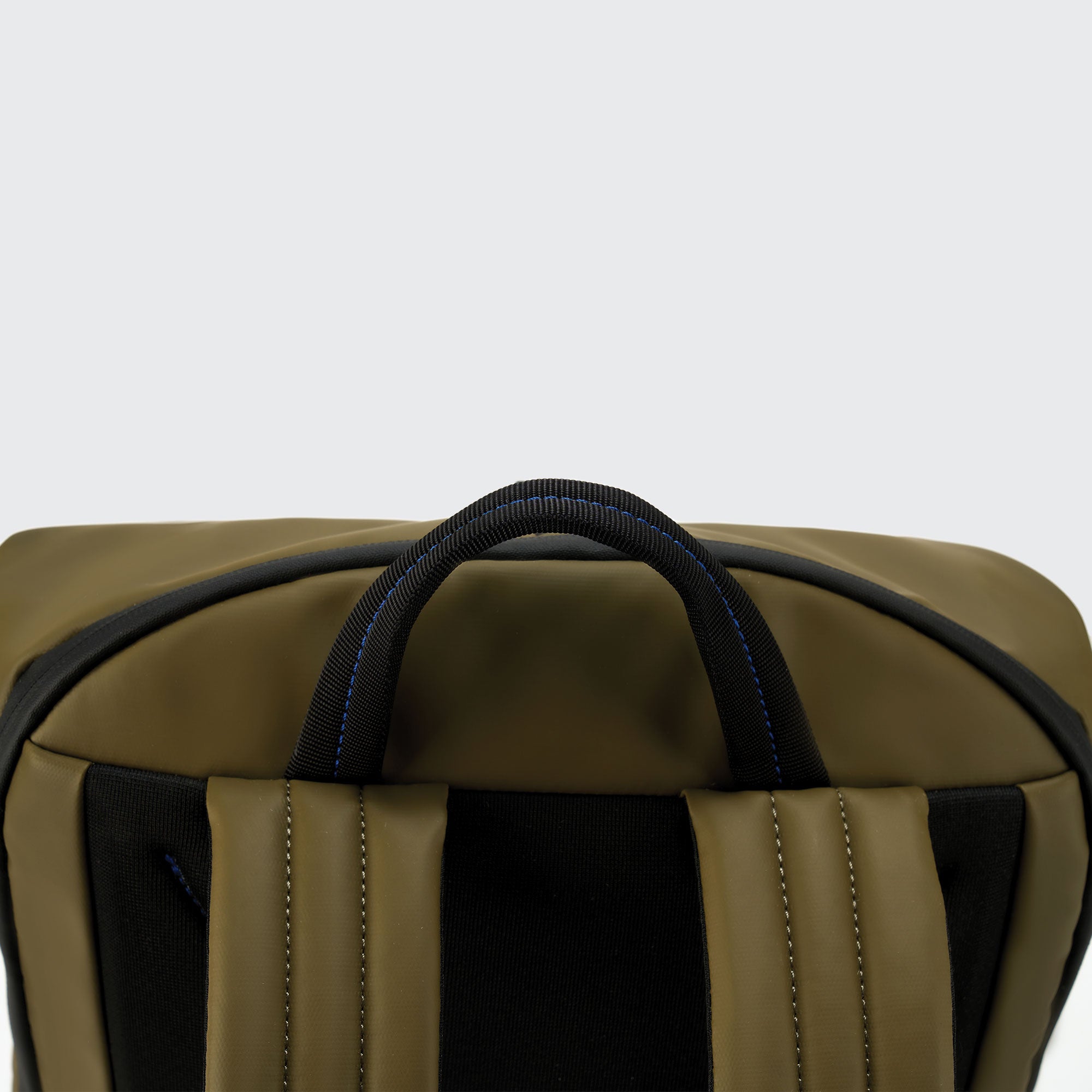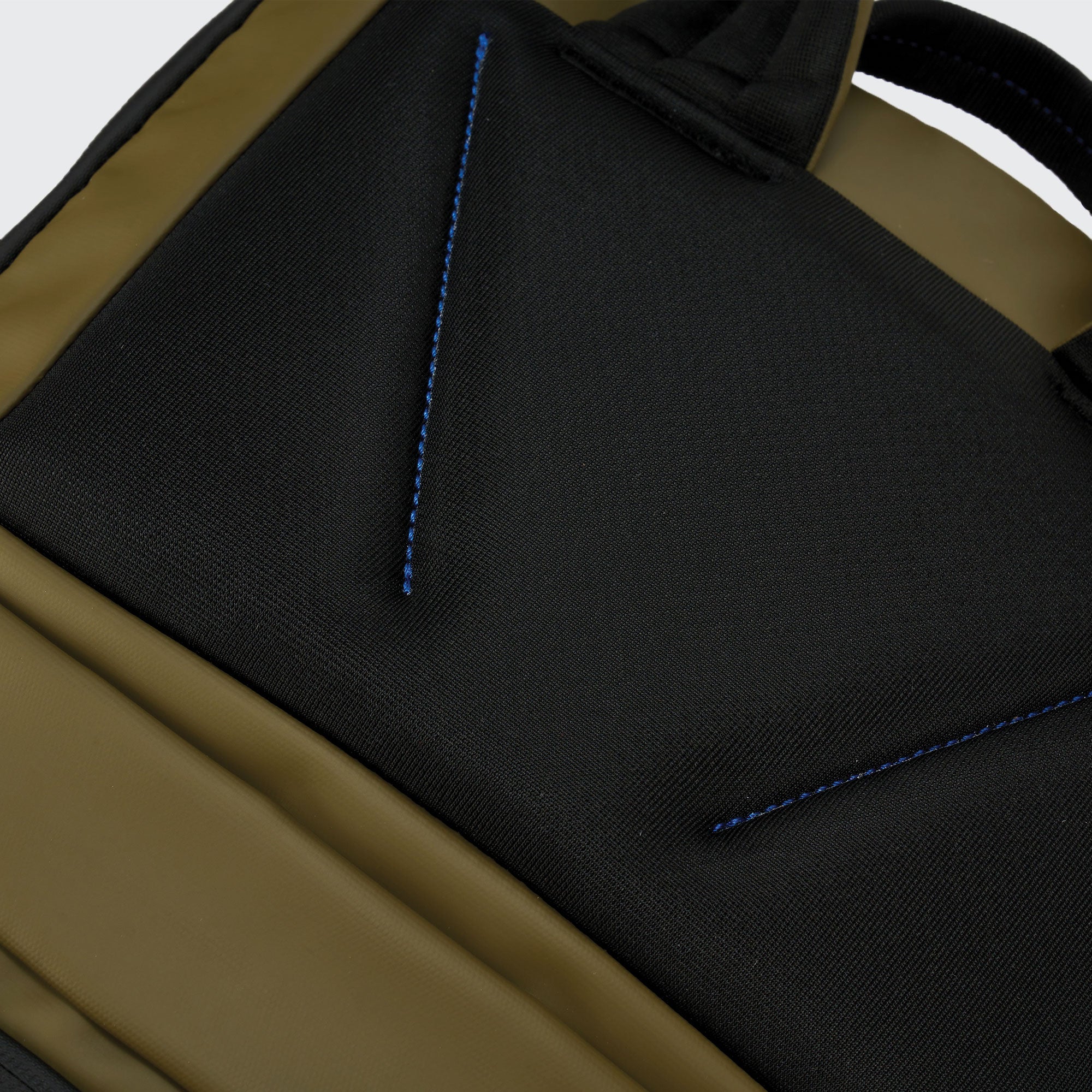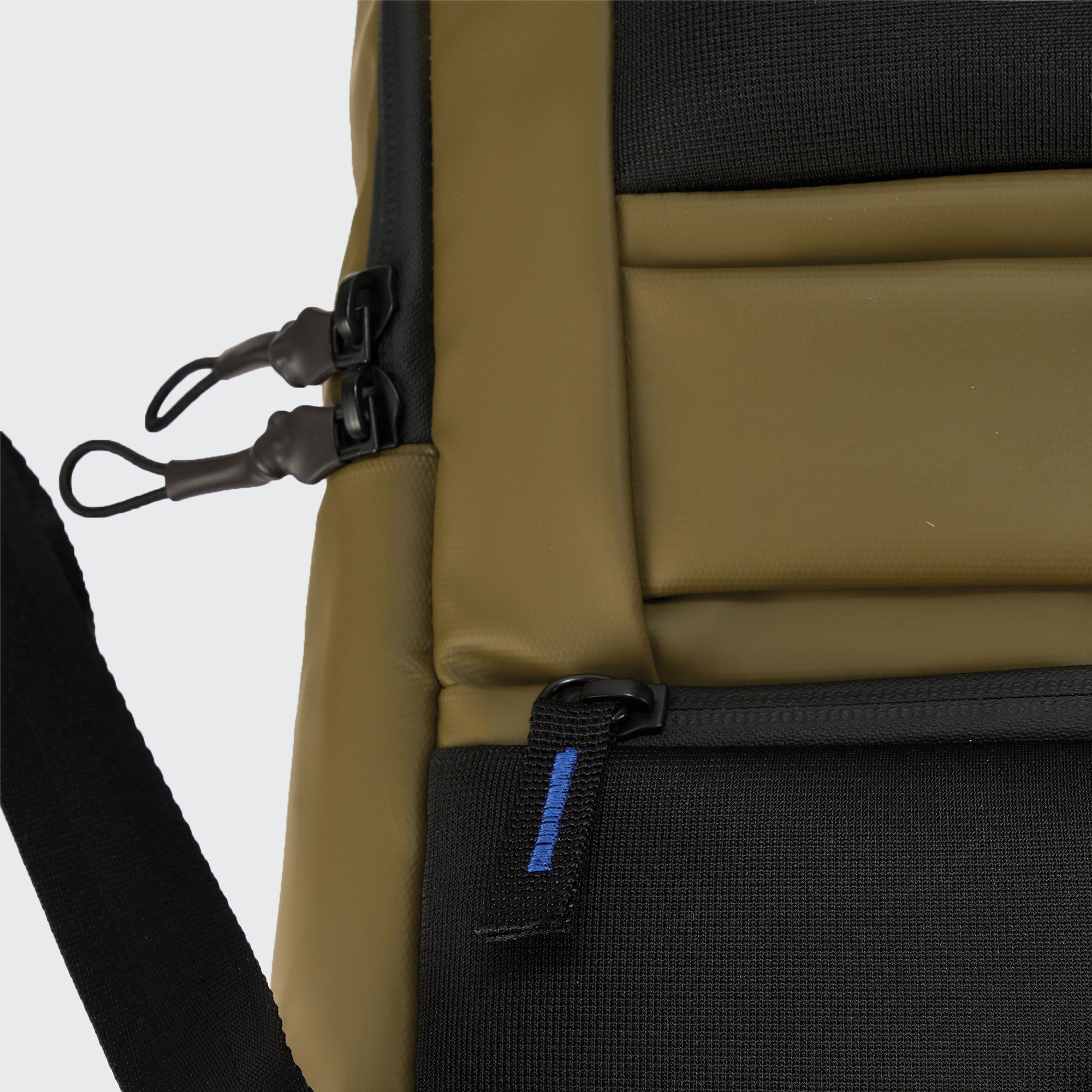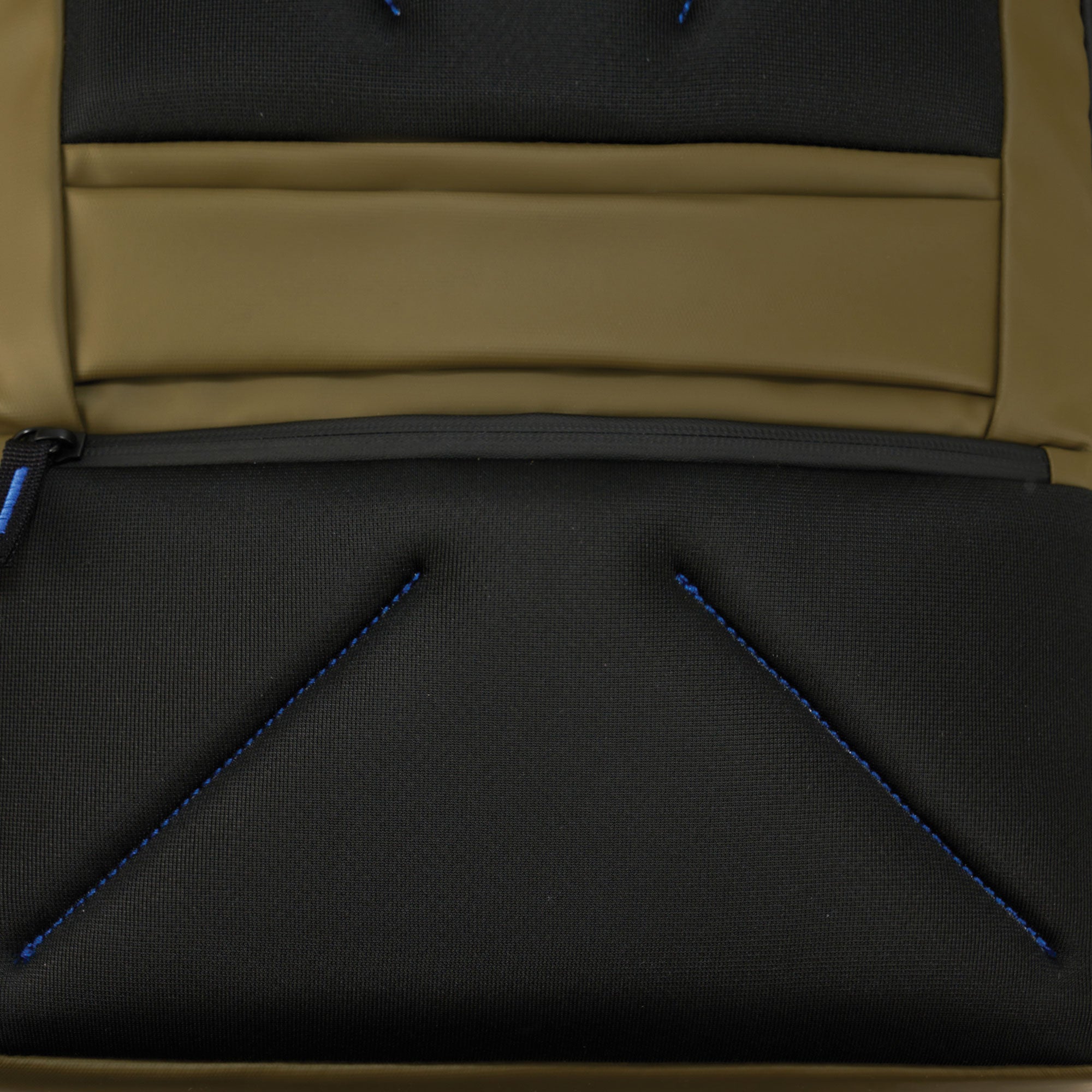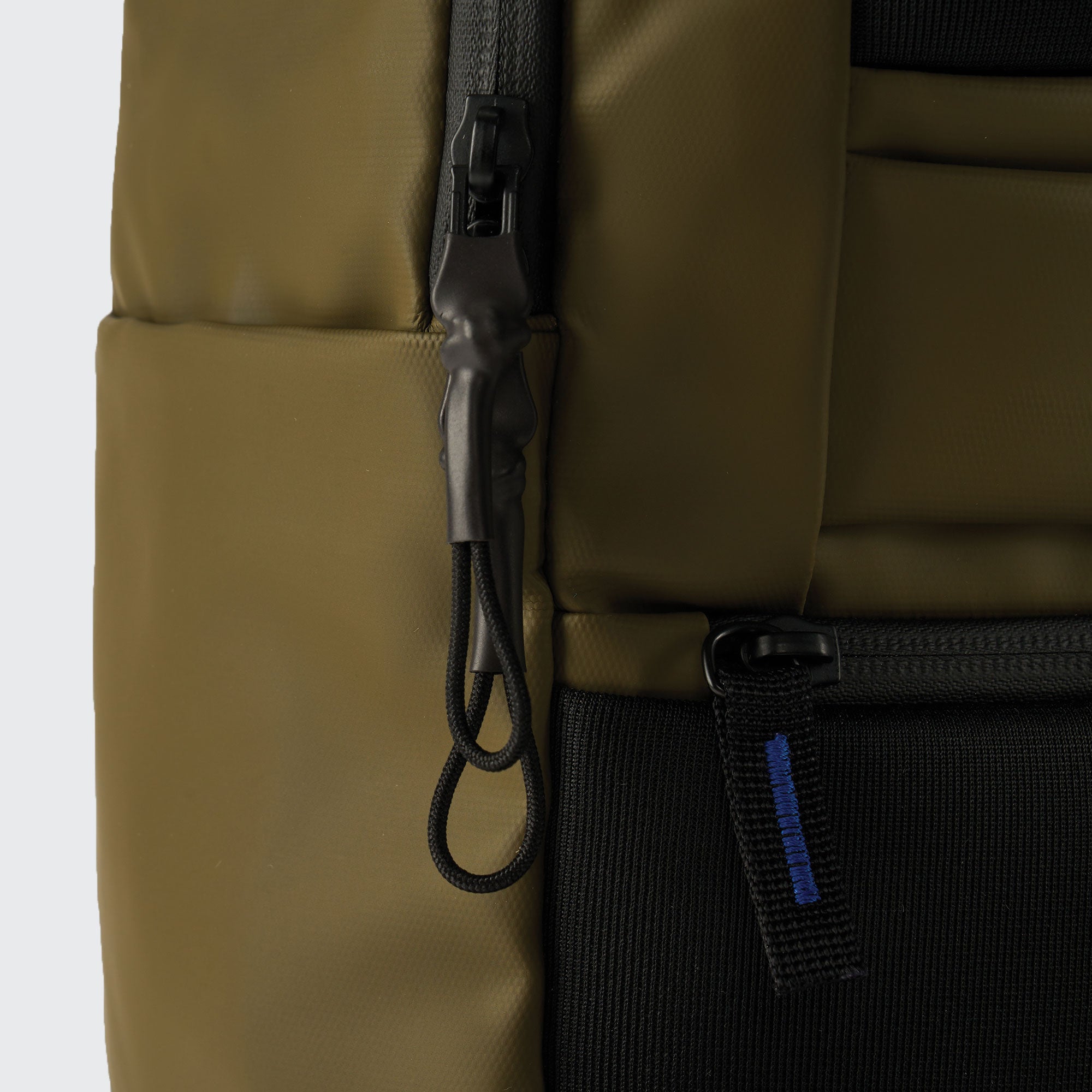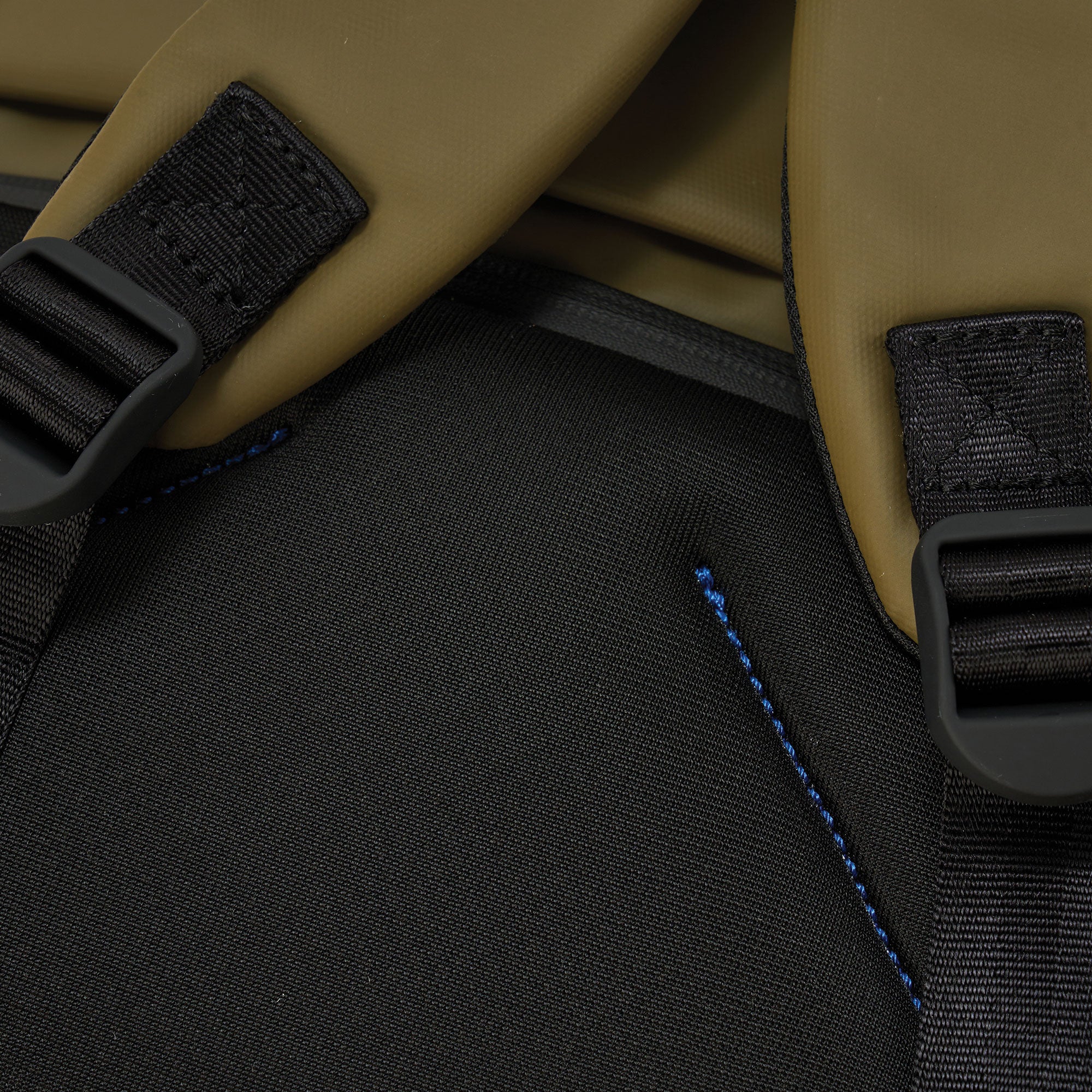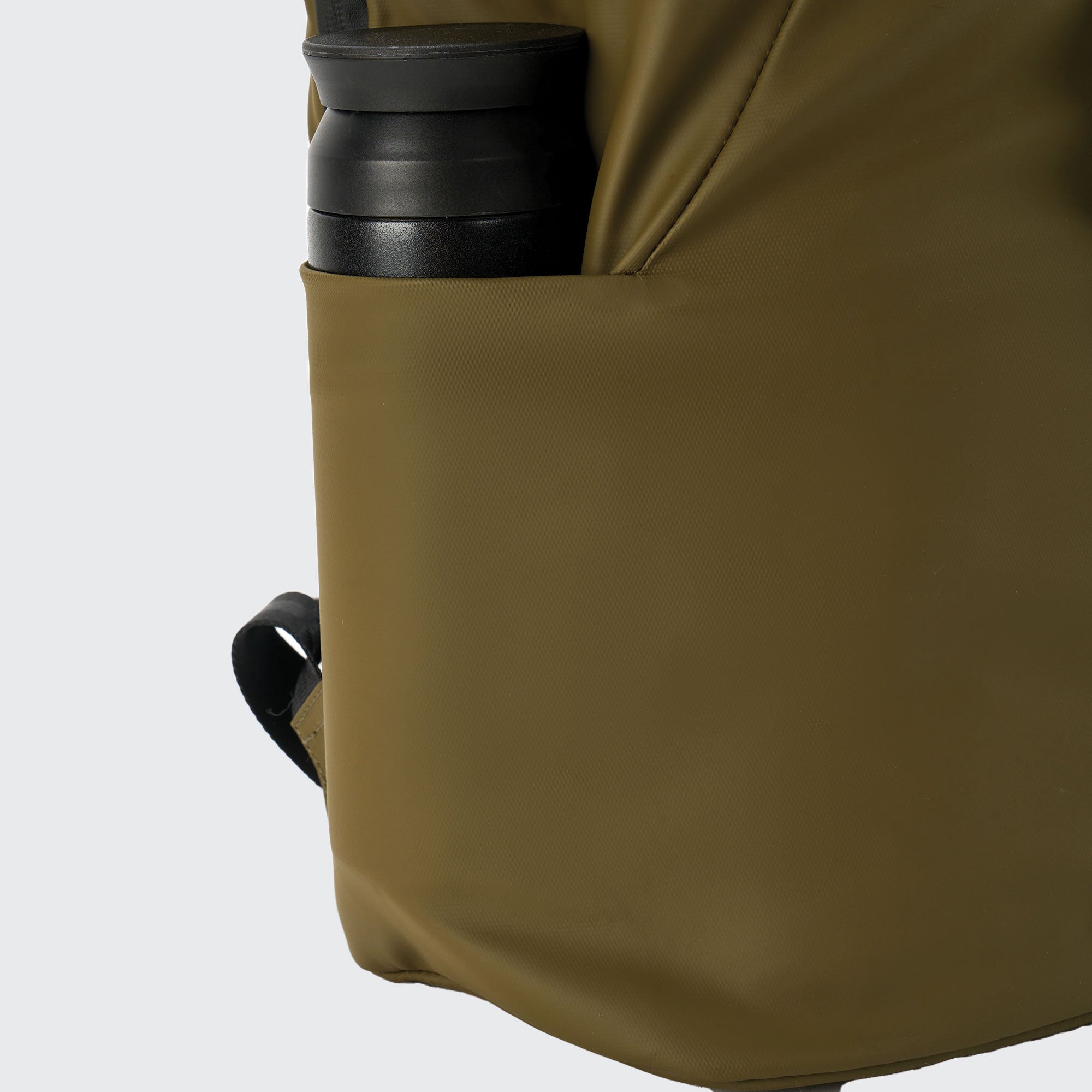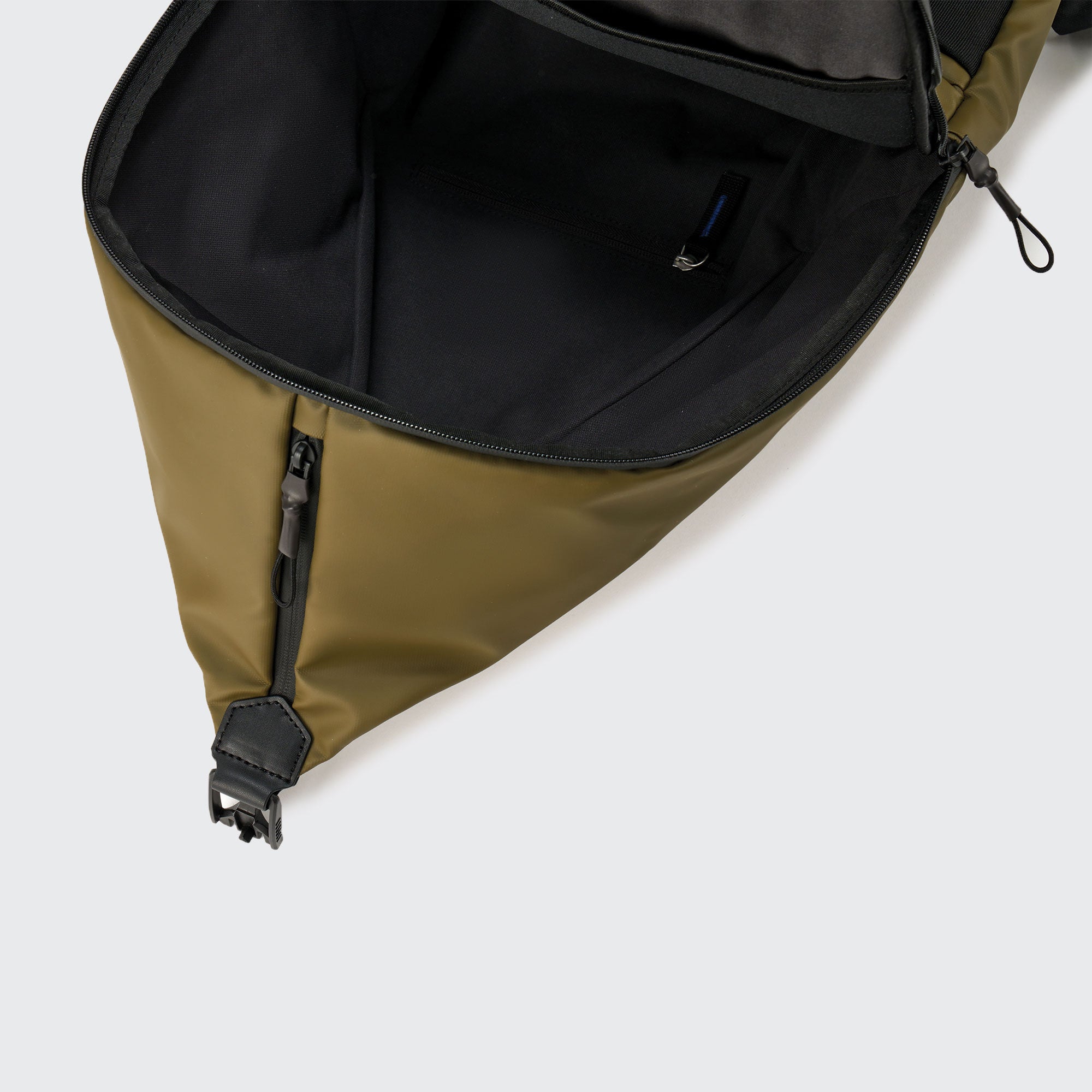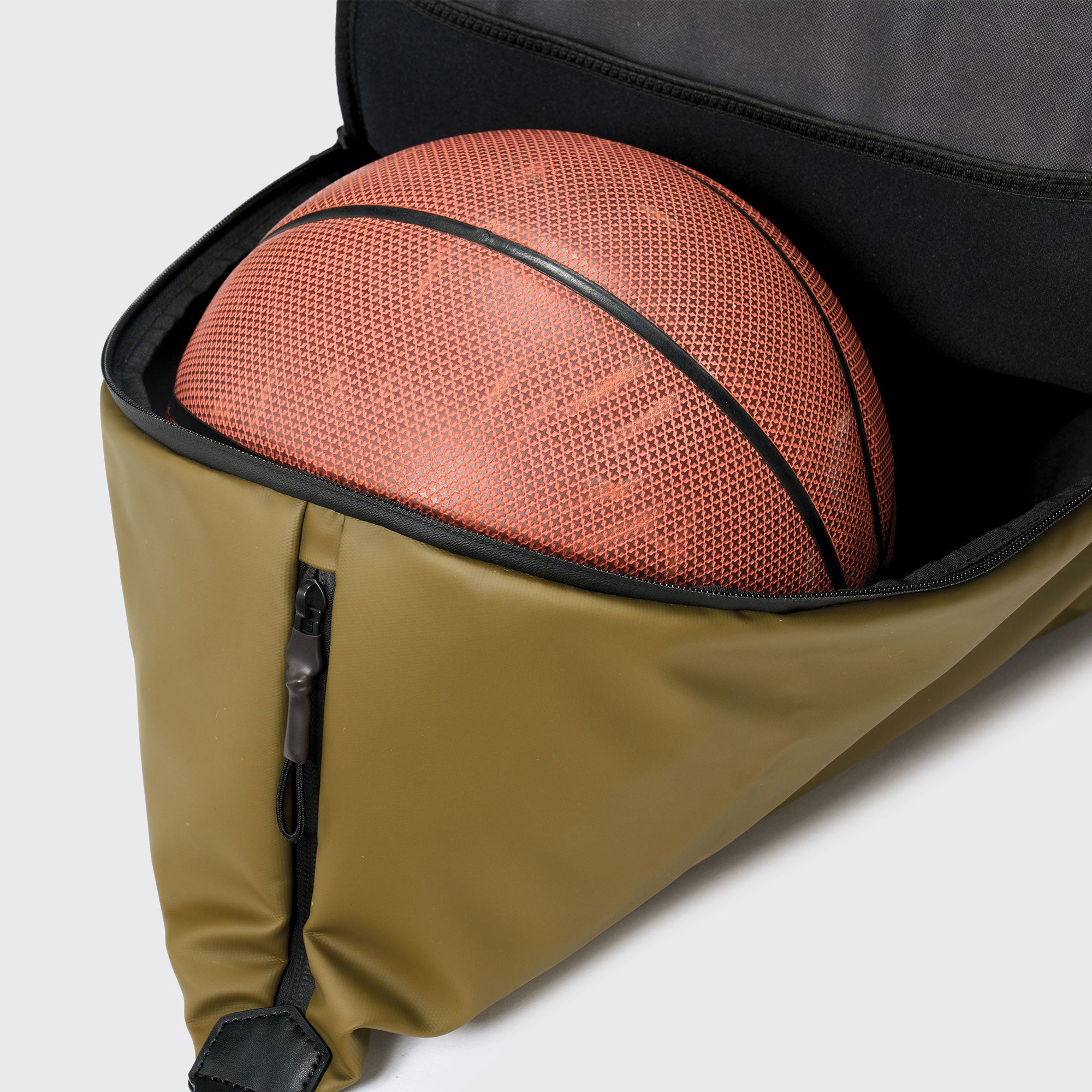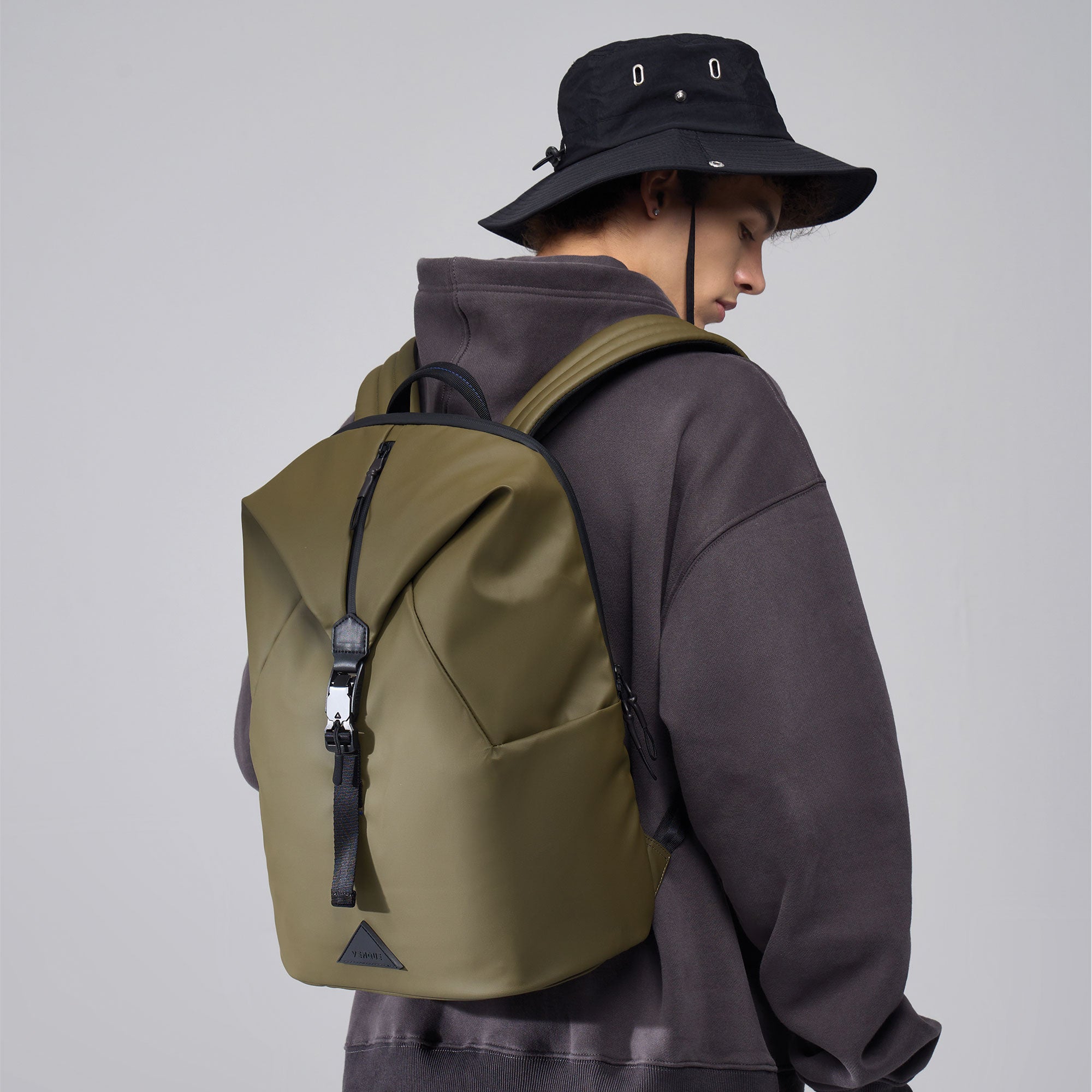 Helix All Day Comfort Backpack Olive
Description
Introducing the Helix Backpack - the ultimate companion for those seeking comfort, security, and ample storage. With its wide straps designed for enhanced comfort and ergonomic back support, this backpack ensures a comfortable carrying experience, even during long journeys.
Safety is paramount, which is why we've incorporated a hidden back pocket. This discreet compartment provides a secure location to store your valuables, keeping them safe and within reach while you travel.
For added convenience during your trips, the Helix Backpack features a luggage attachment strap. Simply slide it over your suitcase handle, and you can effortlessly navigate airports and train stations with ease.
No need to worry about unpredictable weather conditions. The backpack is equipped with waterproof zippers, protecting your belongings from rain or accidental spills. Your items remain dry and secure, no matter what.
With the quick-snap fasten closure, accessing your essentials is a breeze. The smart design allows for quick and easy opening and closing, ensuring efficiency on the go.
Step into a world of spacious organization with the Helix Backpack's large volume interior. Ample storage space allows you to neatly pack your belongings, including laptops, books, clothes, and more. Stay organized and ready for any adventure or workday.
The Helix Backpack merges style, functionality, and durability to create the perfect companion for travel, work, and everyday use. Its sleek design and attention to detail make it a must-have for those seeking a reliable and versatile backpack that effortlessly combines comfort, security, and ample storage capacity.
Features
• Wide straps for enhanced comfort during extended use.
• Ergonomic back support for a comfortable carrying experience.
• Hidden back pocket for secure storage of valuables while traveling.
• Luggage attachment strap for convenient transport with suitcase.
• Waterproof zippers to protect belongings from rain and spills.
• Quick-snap fasten closure for easy access to essentials.
• Large volume interior for spacious organization and storage.
• Stylish design that merges functionality and durability.
• Versatile for travel, work, and everyday use.
• Attention to detail for a reliable and secure backpack solution.
Specifications
Height Standard: 12.2"(inch) 31(cm)
Depth: 5.9"(inch) 15(cm)
Length: 17.3"(inch) 44(cm)
Weight: 1.9 (lb) 0.79(kg)
Capacity: Up to 20.5 Litres
Fabrics & Materials
Neolight Fabric
For more information about our Materials
Warranty & Returns
All of our bags are backed by a 3 years warranty and 100 days return policy.
For shipping info, see our FAQ.
Sustainability
Recycled Materials: This product is made from recycled plastic bottles, diverting waste from landfills and lessening dependency on fossil fuels.Safer For The Environment: This product is dyed with bluesign®-approved dyes, which are safer for dyehouse workers and better for the environment.The water-resistant finish is fluorine-free.
Helix All Day Comfort Backpack Olive
ANTI-THEFT POCKET
This backpack keeps your belongings pretty safe with hidden zippers in the back of the backpack.
100% WATERPROOF
This custom-made fabric is made with innovative technology and meant for any adventure life takes you on.
LARGE CAPACITY
One separate laptop sleeve hold up to 15 Inch Laptop. One spacious packing compartment roomy for daily necessities, tech electronics accessories. Front compartment with many pockets, pen pockets and key fob hook, makes your item organized and easier to find.
In extend to our innovations, we built our Neolight line of laminate pack fabrics. Neolight perform in the face of varying extreme environmental and physical forces. Remarkably durable with an impressive strength-to-weight ratio and 100% waterproof. Neolight fabrics are designed to perform, no matter what you encounter.
LIGHTWEIGH,DURABLE, AND 100% WATERPROOF
Inspired by military and marine fabrics, Neolight Fabric is dense and rugged, utilizing high-tenacity 6,6 filament yarns that offer enhanced tear and abrasion resistance. densely woven using a 2x2 basket weave (minimum) for ideal strength-to-weight ratio and excellent resistance to abrasion and tearing. Laminated front membrane to reinforce durability and waterproofness. A lightweight taffeta backing provides enhanced stitch-hold.