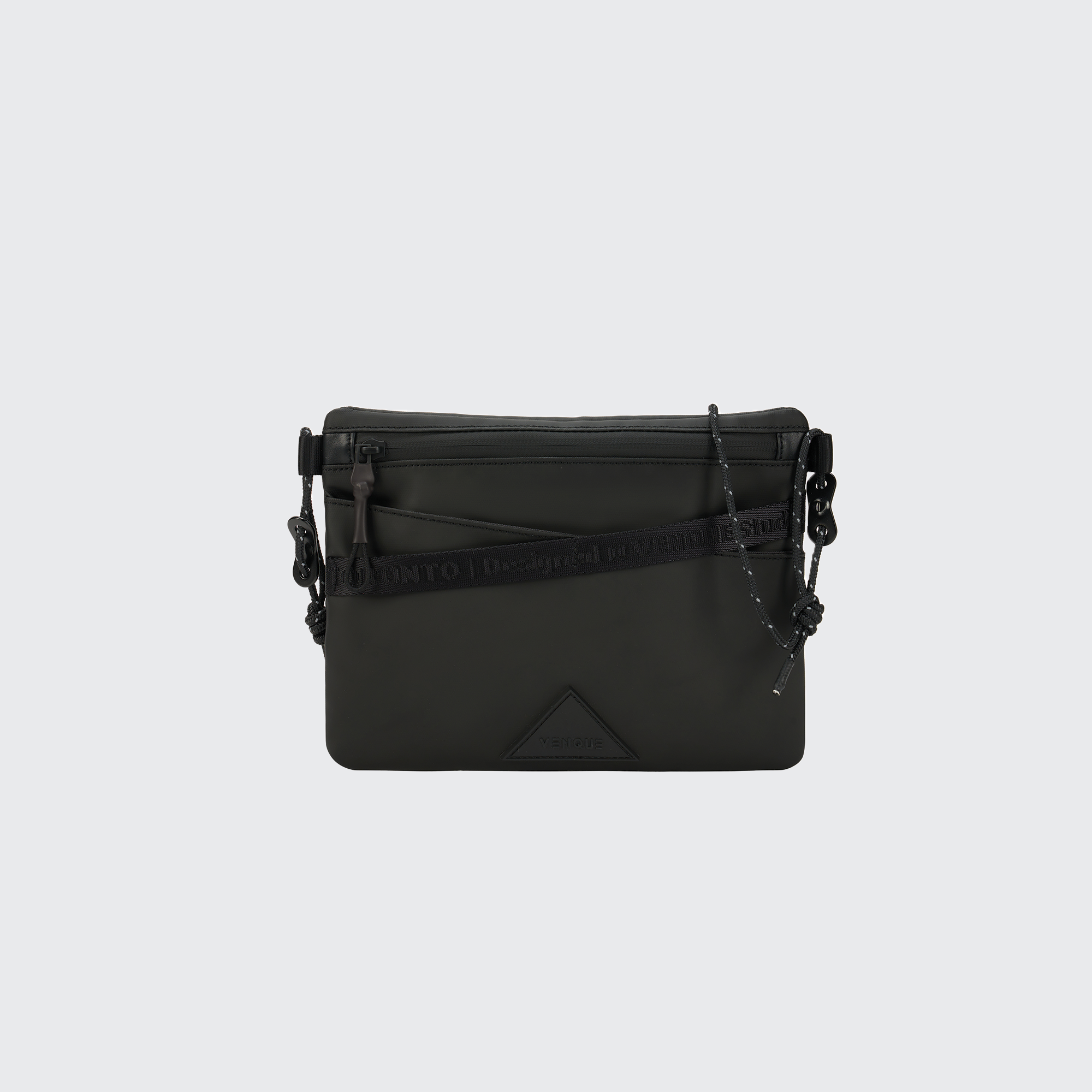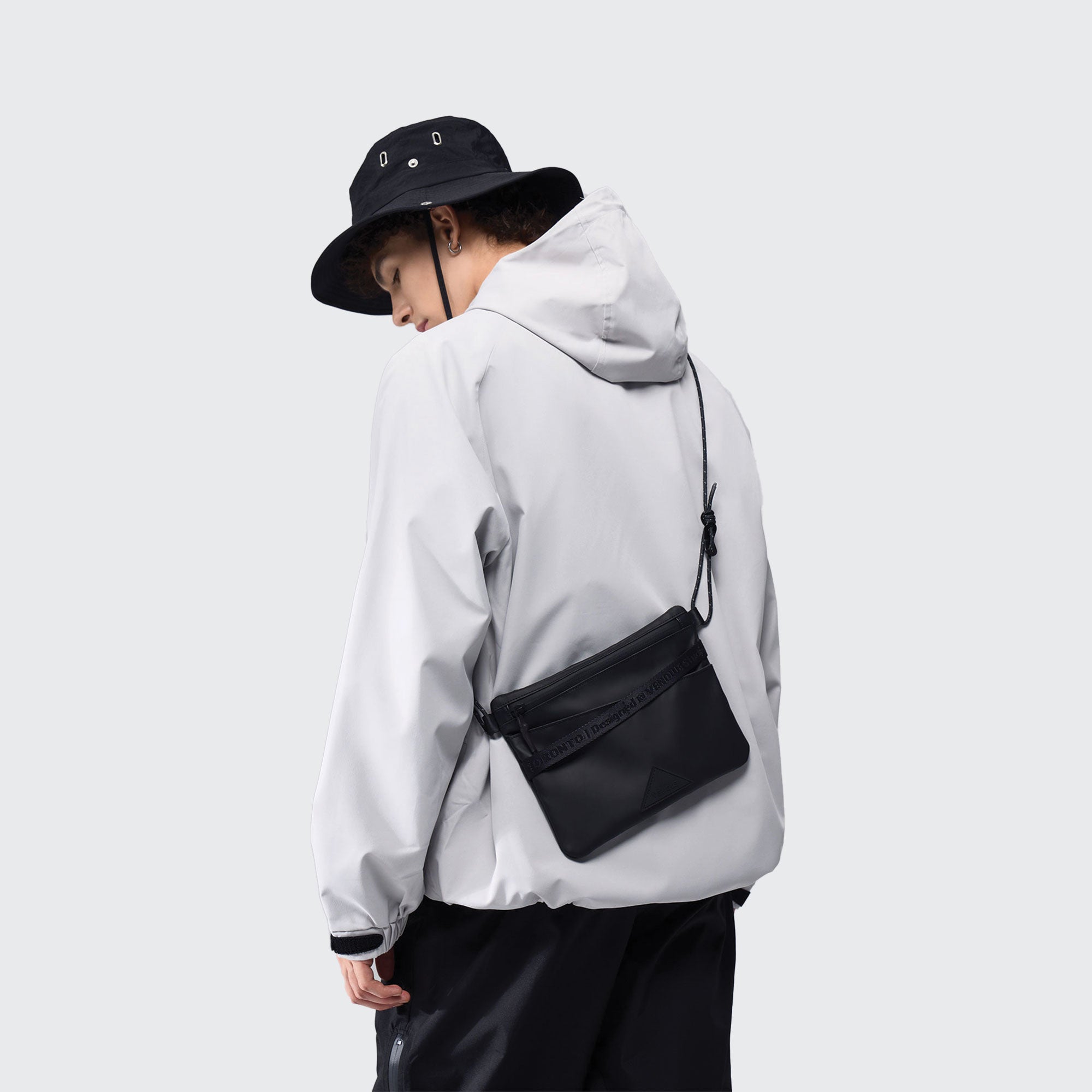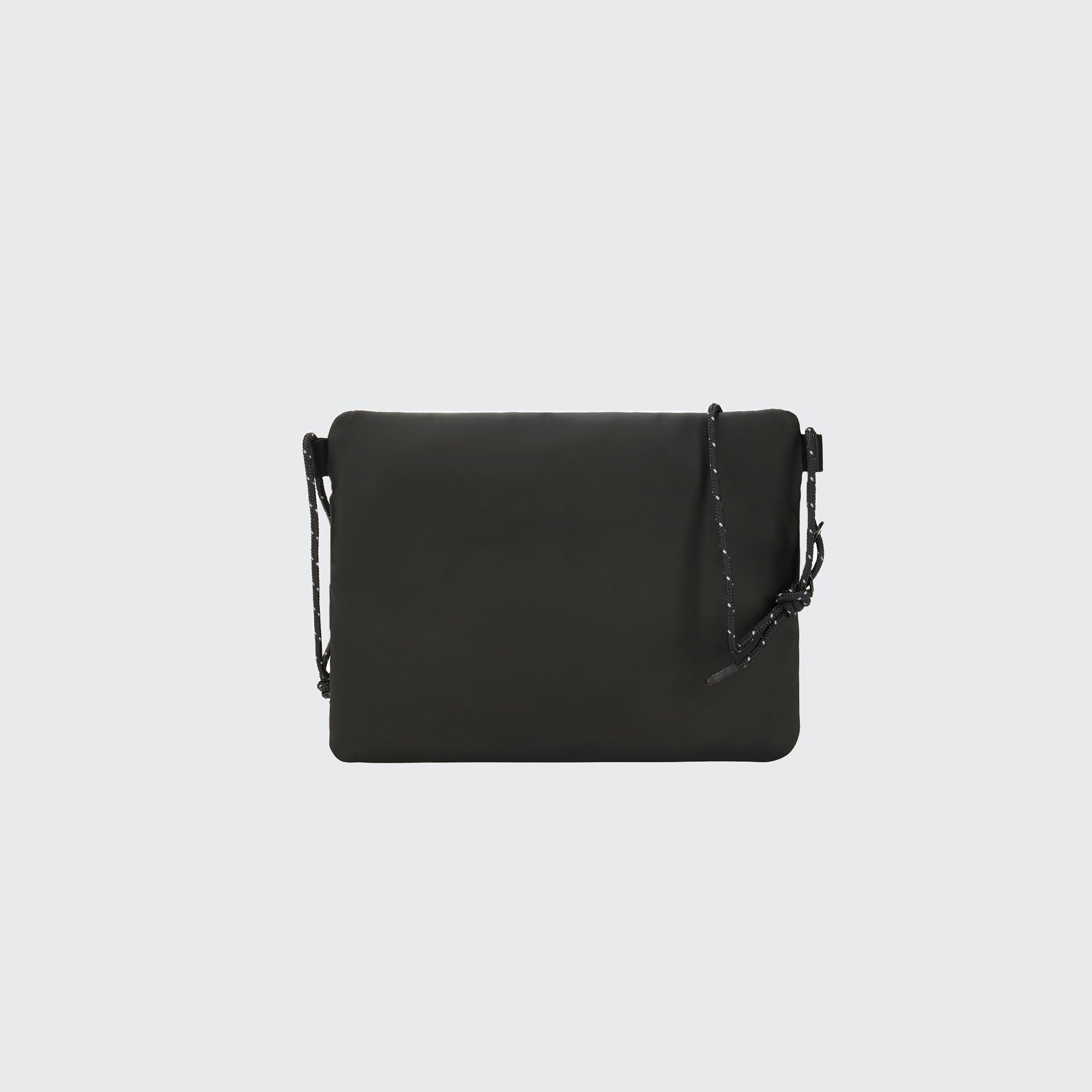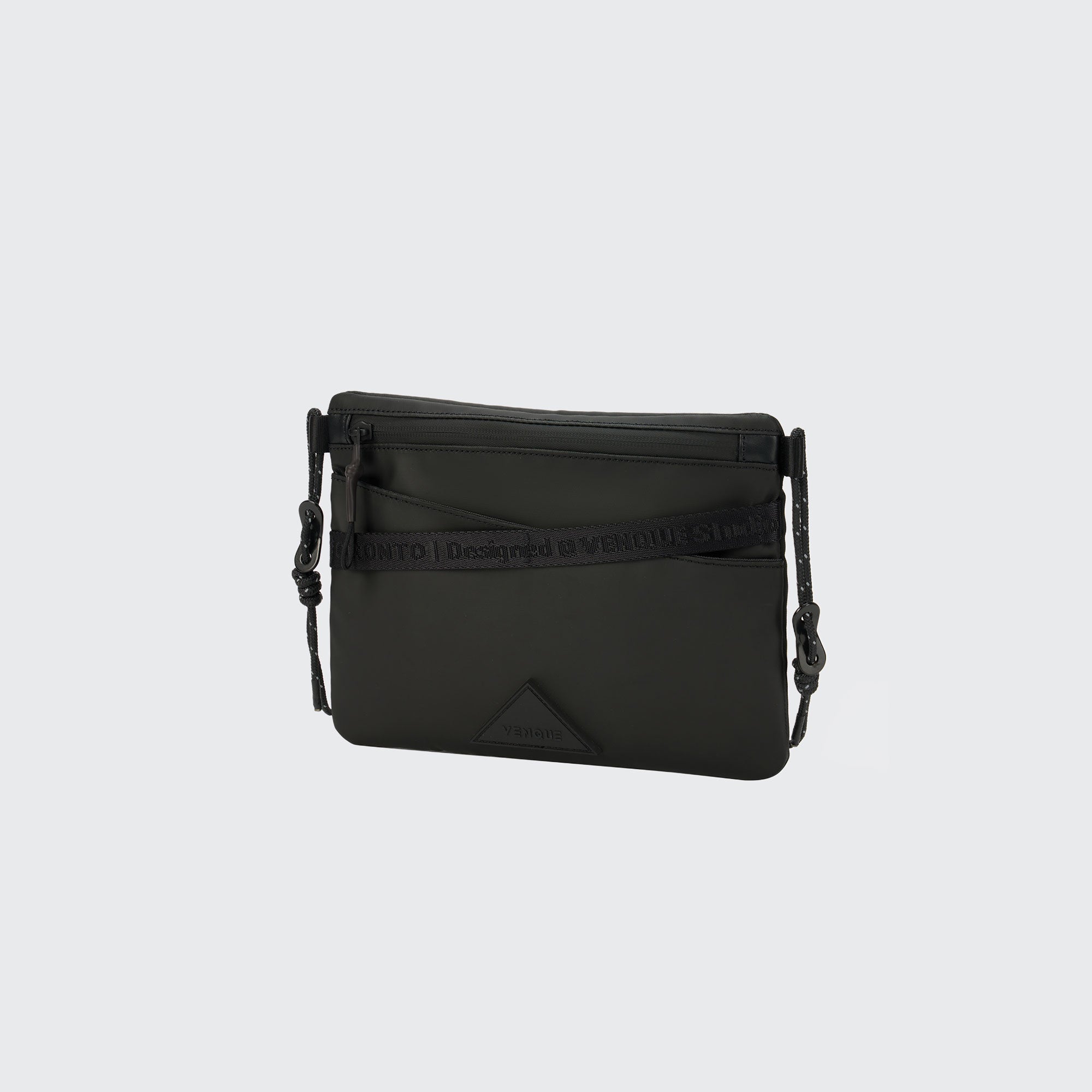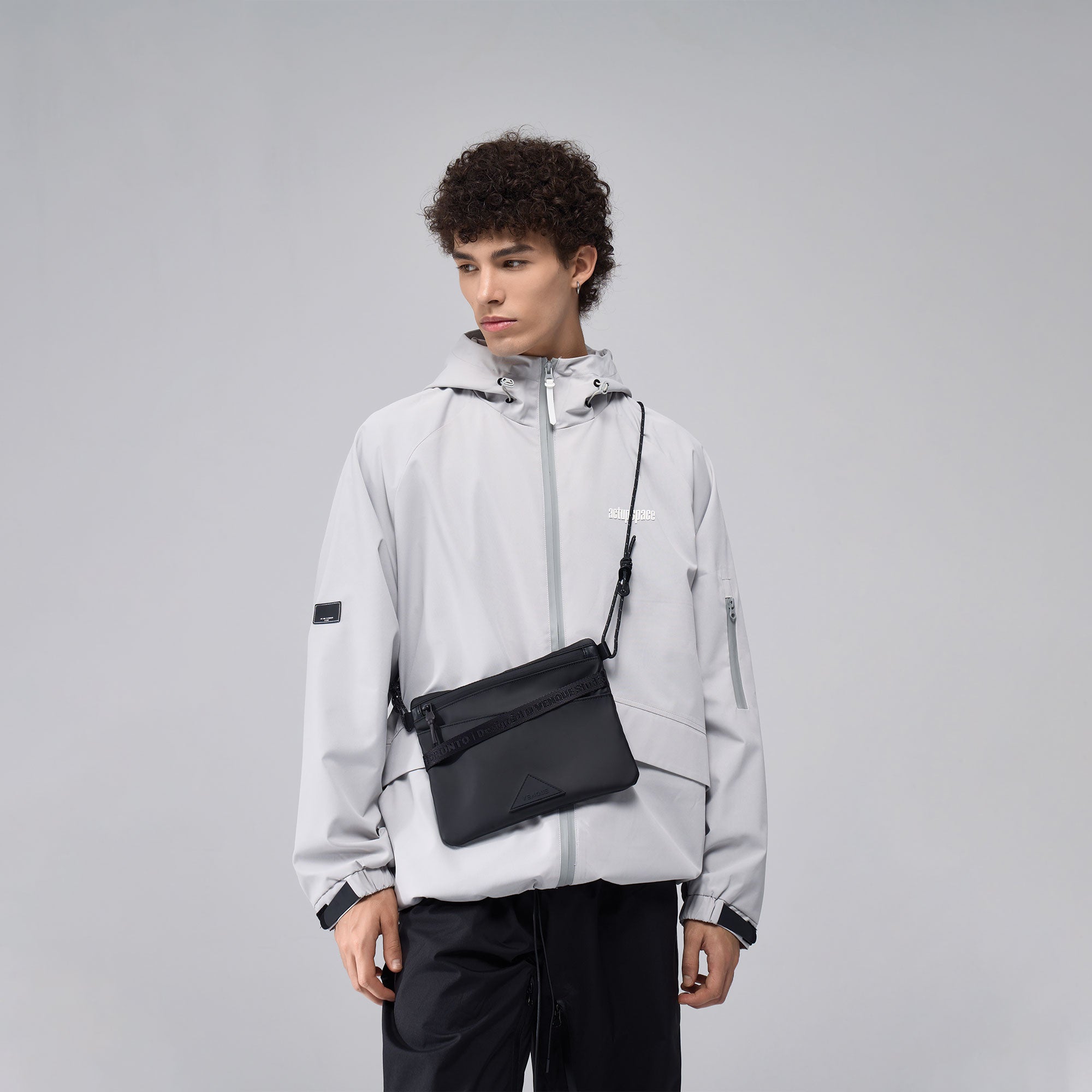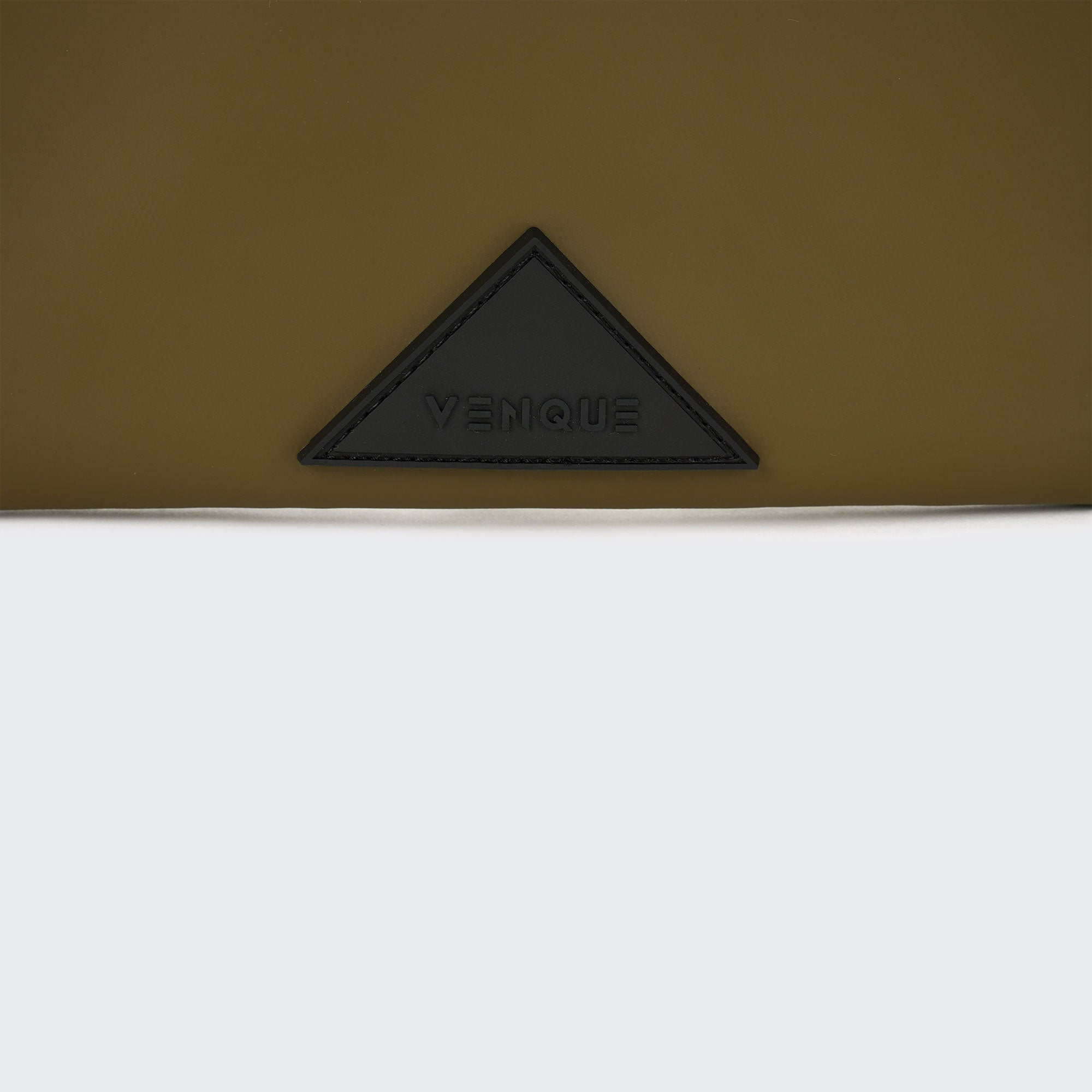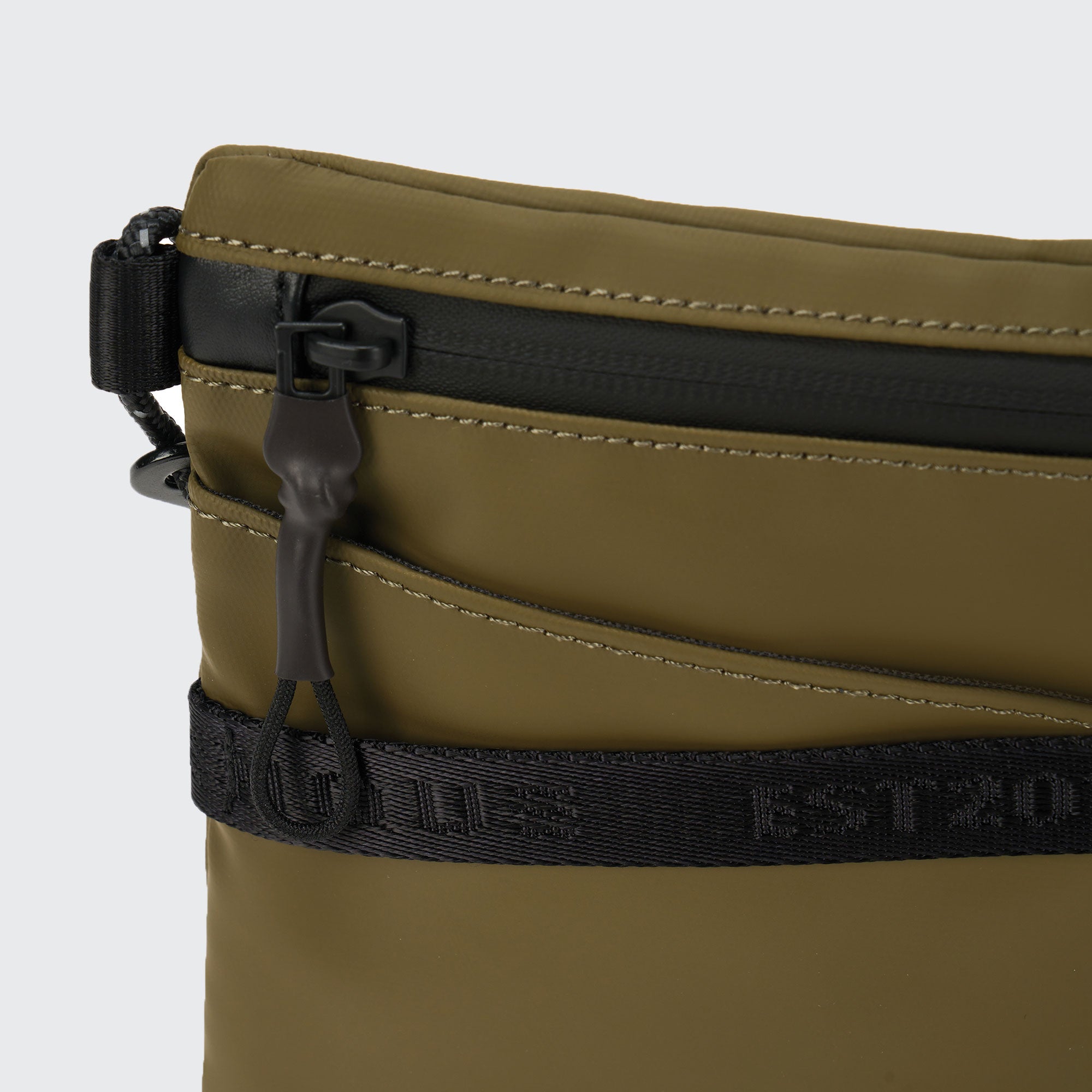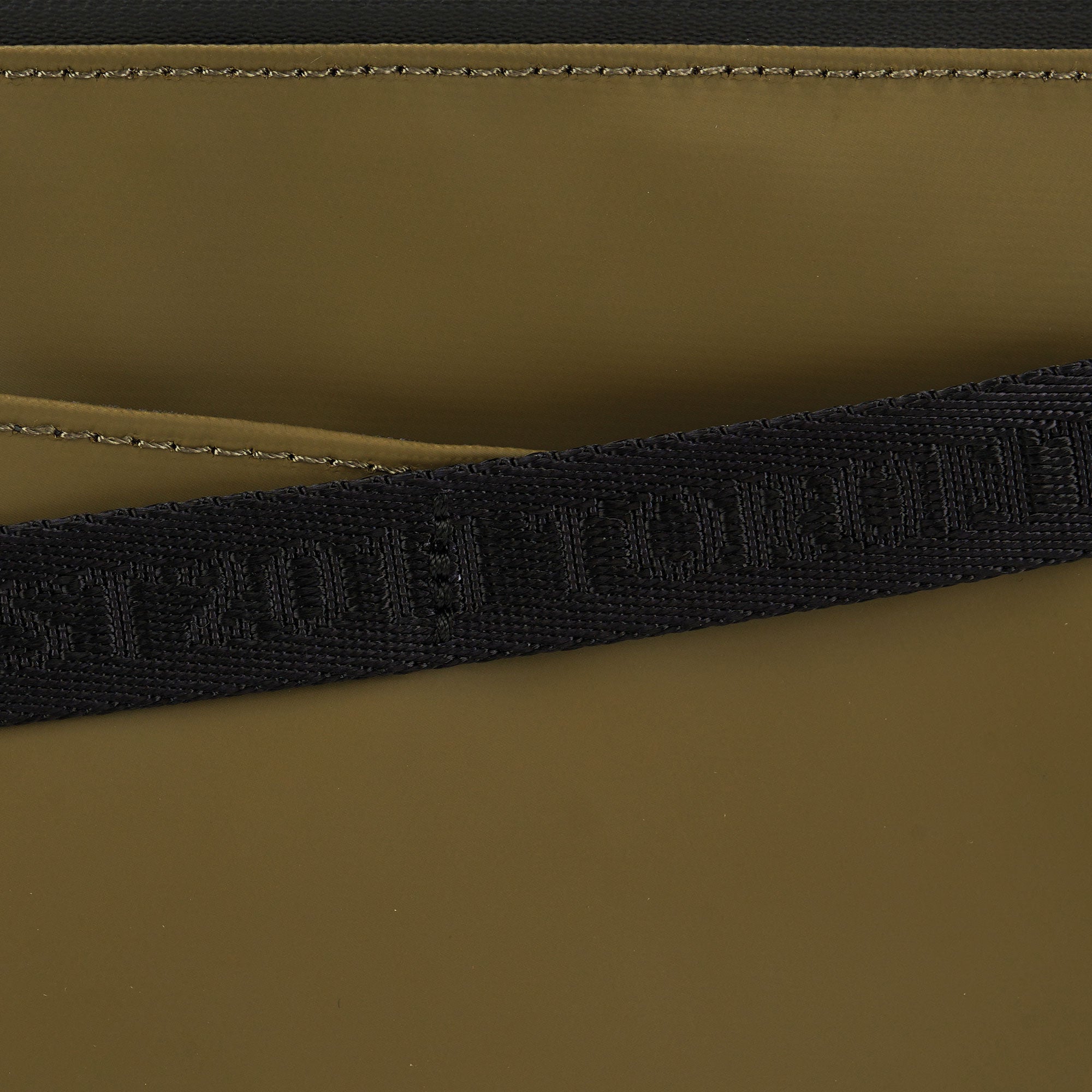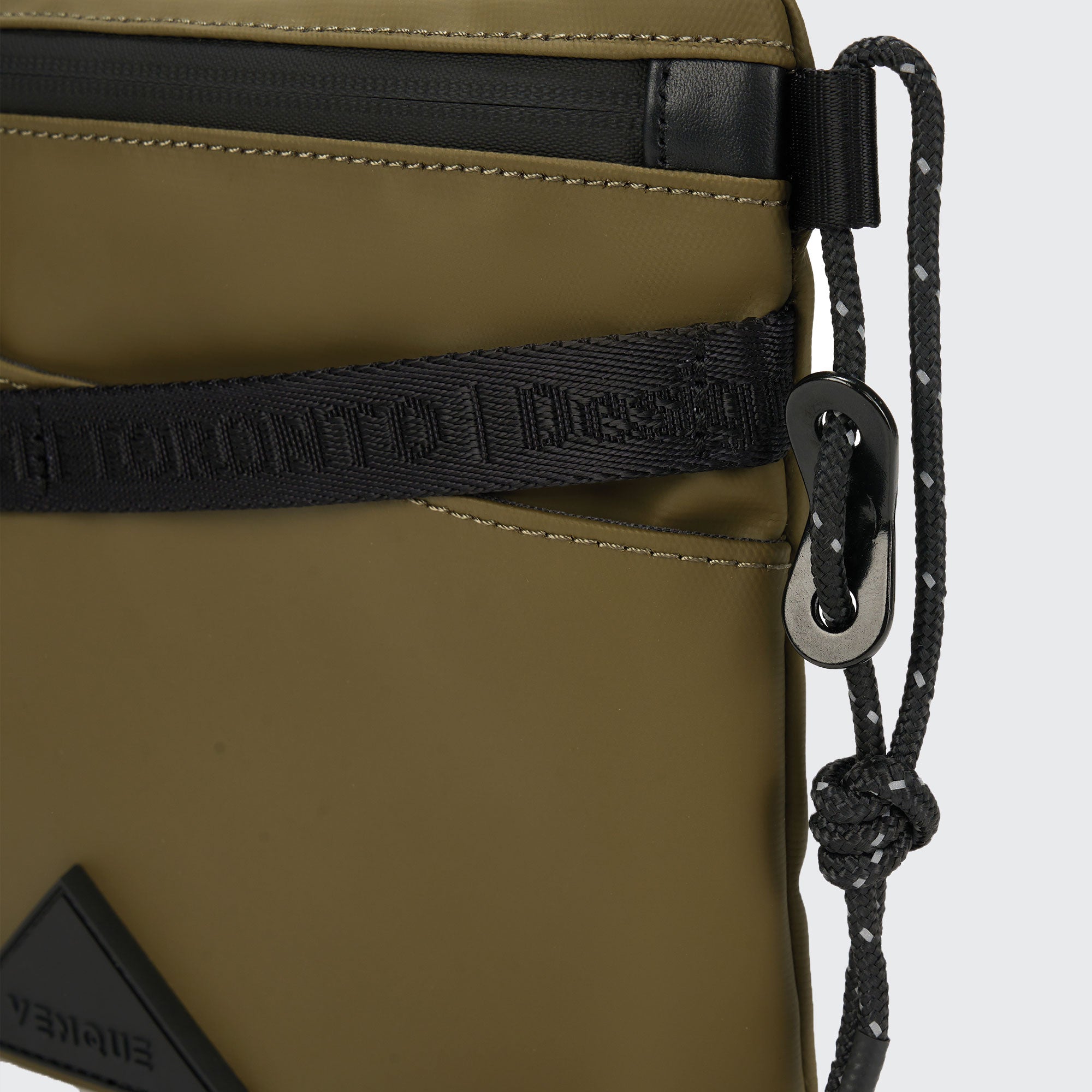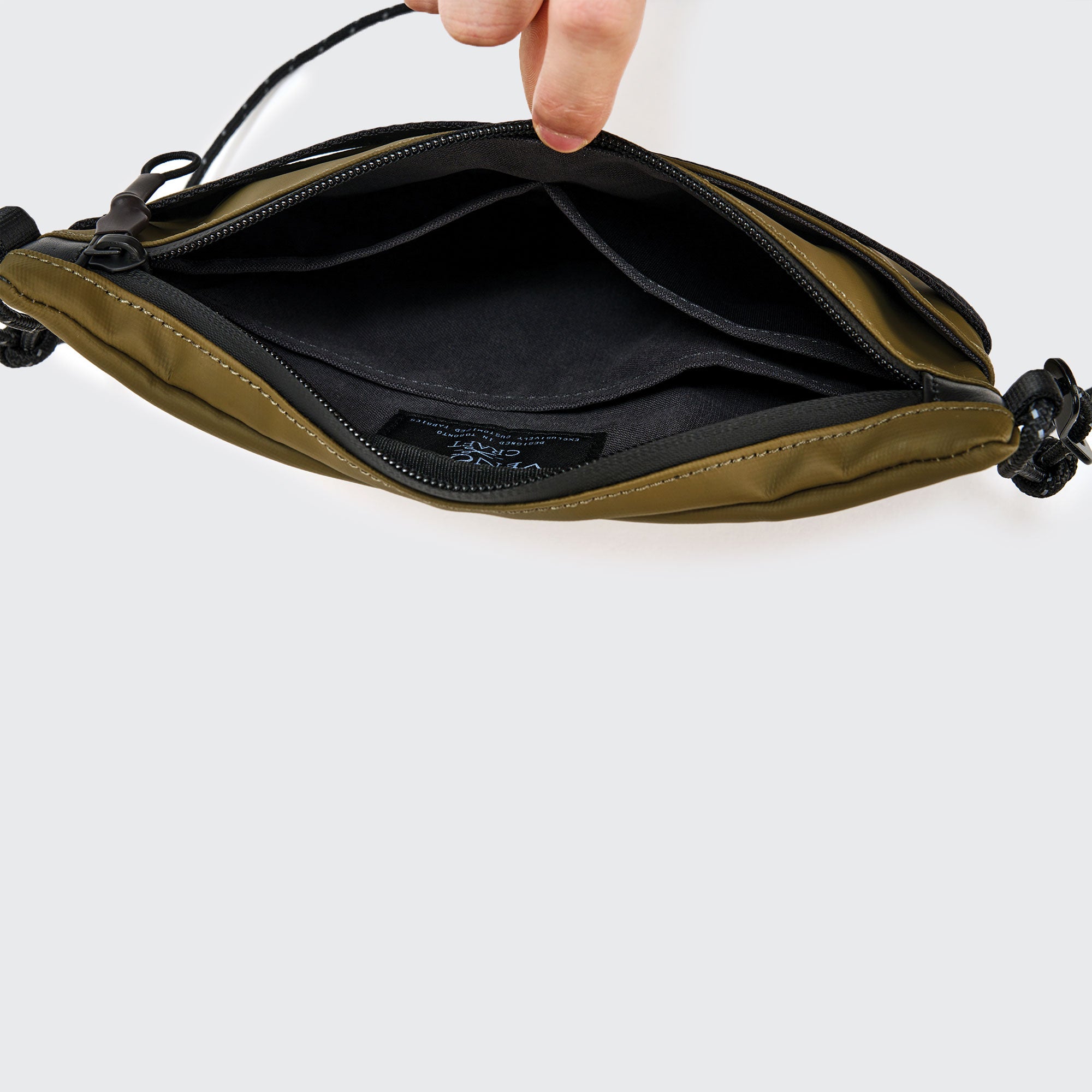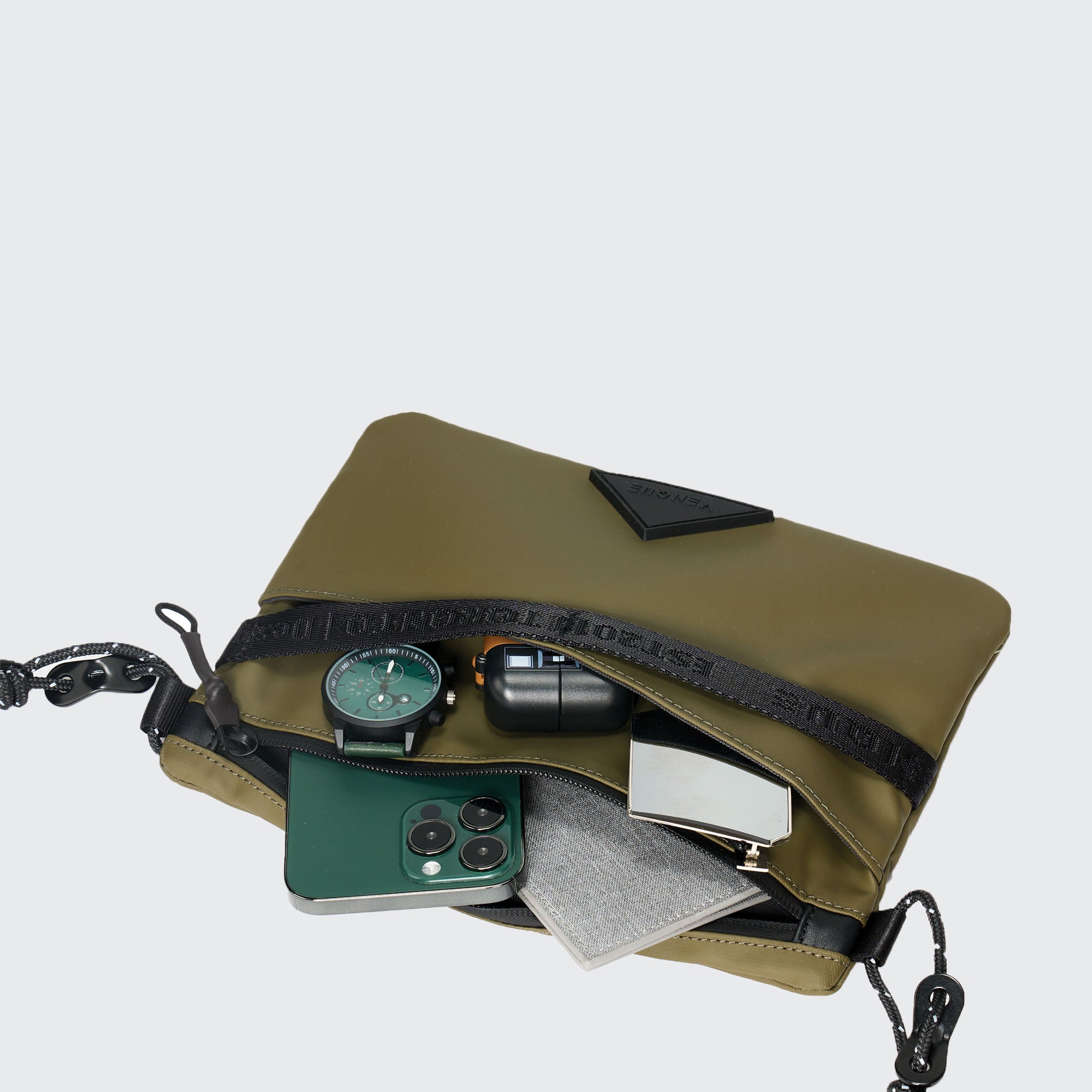 Geo Neolight Crossbody Black
Description
Introducing the Geo Crossbody Bag, the ultimate companion for those seeking a slim and compact bag that's perfect for quick trips and on-the-go adventures. Despite its small size, this bag offers exceptional organization and functionality, ensuring you can carry your essentials with ease and style.
Designed with convenience in mind, the Geo Crossbody Bag features waterproof zippers that keep your belongings protected from unexpected drizzles or spills. No matter the weather, your items remain safe and dry, giving you peace of mind wherever your journey takes you.
Inside the bag, you'll find multiple dividers that allow for efficient organization. Whether it's your phone, wallet, keys, or other small items, everything has its place, making it easy to find what you need when you need it. Say goodbye to rummaging through your bag and hello to a well-organized and clutter-free experience.
The adjustable strap ensures a comfortable fit, regardless of your size or preference. Simply adjust the strap to the desired length, and the Geo Crossbody Bag will rest comfortably against your body as you move throughout your day. Enjoy hands-free convenience and easy access to your belongings.

Features
• Slim and compact design for quick trips and on-the-go use.
• Exceptional organization with multiple dividers inside.
• Waterproof zippers to keep your belongings protected from the elements.
• Adjustable strap for a comfortable and customized fit.
• Convenient and hands-free carrying option.
• Compact size allows for easy mobility without sacrificing functionality.
• Thoughtful design ensures efficient organization of small essentials.
• Sleek and stylish appearance for a modern and fashionable look.
• Ideal for minimalist individuals seeking a clutter-free experience.
• Versatile bag suitable for various occasions and activities.
Specifications
Height Standard: 9.84"(inch) 25(cm)
Length: 7.48"(inch) 19(cm)
Weight: 0.45 (lb) 0.16(kg)
Capacity: N/A
Fabrics & Materials
Neolight Fabric
For more information about our Materials
Warranty & Returns
All of our bags are backed by a 3 years warranty and 100 days return policy.
For shipping info, see our FAQ.
Sustainability
Recycled Materials: This product is made from recycled plastic bottles, diverting waste from landfills and lessening dependency on fossil fuels.Safer For The Environment: This product is dyed with bluesign®-approved dyes, which are safer for dyehouse workers and better for the environment.The water-resistant finish is fluorine-free.
Geo Neolight Crossbody Black
STORAGE SPACE
The interior and exterior pockets for your compact items make your items organized.
WATERPROOF POCKET
The TPU coated, extra-strength waterproof zippers are what makes this bag stand out from the rest.
100% WATERPROOF
This custom-made fabric is made with innovative technology and meant for any adventure life takes you on.
In extend to our innovations, we built our Neolight line of laminate pack fabrics. Neolight perform in the face of varying extreme environmental and physical forces. Remarkably durable with an impressive strength-to-weight ratio and 100% waterproof. Neolight fabrics are designed to perform, no matter what you encounter.
LIGHTWEIGH,DURABLE, AND 100% WATERPROOF
Inspired by military and marine fabrics, Neolight Fabric is dense and rugged, utilizing high-tenacity 6,6 filament yarns that offer enhanced tear and abrasion resistance. densely woven using a 2x2 basket weave (minimum) for ideal strength-to-weight ratio and excellent resistance to abrasion and tearing. Laminated front membrane to reinforce durability and waterproofness. A lightweight taffeta backing provides enhanced stitch-hold.